Creative & Digital Services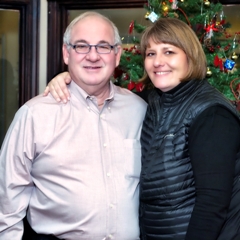 Getting Started
It was during the search on the internet that lead Julie Card and Dan Plouffe to creating the business model for Mycollingwood.ca back in 2004.  The business model started with Collingwood being the epicenter of a geographic boundary that they fondly refer to as the Greater Collingwood Region when they describe what area of coverage mycollingwood.ca represents.
They wanted to create a web based platform that celebrates life in and around Collingwood as well, connected consumers with all of their choices for dining, shopping, things to do and so on.  As a teenager, Julie worked in my father's camera store and with a love of photography decided that local event coverage would be a large part of their offering.  What better way to showcase the area than through pictures.
Why Collingwood?
It started back in the early 1970's, when Julie was a toddler and her parents taught her to ski at Alpine Ski Club in what was then, The Township of Collingwood.  This was the beginning of a life-long relationship with Collingwood and the surrounding area.
As a family with 4 children, Julie and her partner Dan would look forward to weekend visits to their ski chalet to enjoy Blue Mountain as their kids were all enrolled in ski and race programs.  Three of our four children became certified race coaches and taught in the Jozo Weider Race Program and Jeffrey is an active member of the Blue Mountain Special Olympics Alpine Team.  It was great to be able to have a single destination where all of them could enjoy outdoor winter activities and get together after a long day on the slopes for family dinners.
"We were always excited to arrive each weekend and always a little sad to leave on Sunday evenings.  As we would drive back into Toronto every weekend, we could feel the tension of the city.  Soon our winter weekend get-a-aways from Toronto extended into shoulder season.  Even if skiing was over, there was still plenty to enjoy in the area.  Before long, we were weekend residents all year long," says Julie.
Not long after that, they decided to make the transition to being permanent residents.  Coming from a marketing background it was an easy decision to look for a job in the marketing field as they began to make good on the plan to find a way to make Collingwood their year round home.
Looking to the Future
Mycollingwood.ca is about connecting consumers, both local and visitors to the area, with local attractions, events and businesses – helping people find the choices that are available to them at the click of the mouse, or tap of a screen on one website. It's about celebrating the fantastic region that we live in.
While the name and brand is mycollingwood.ca, geographically they cover the area from Meaford through to Wasaga Beach, including the Blue Mountains, Collingwood, Craigleith, The Village at Blue, Ravenna, Clarksburg, Thornbury, Stayner, Singhampton and Creemore and every place in between or nearby.
On December 1, 2015 Mycollingwood.ca celebrated 10 years of being in business!  We asked Julie and Dan about their plans for the future. "As our community continues to grow rapidly with new businesses and residents we will strive to give great local event coverage, highlight new businesses and celebrate entrepreneurial growth.  We will continue to shine a spotlight on the unique individuals that enrich our community through culture, volunteerism, and innovation.  We will continue to showcase the wonderful array of dining options and things to do for people visiting our area and we'll try our best to stay up to speed with the continually rapid changes in technology to make mycollingwood.ca a positive experience for anyone who visits our site. "  Visit mycollingwood.ca to share the dream Julie and Dan built.
Matt Jackson's family has a long relationship with Collingwood. His parents grew up in the area and when Matt had his own family, they travelled back regularly to see relatives, ski and just enjoy the great lifestyle this region offers. WordJack Media is a digital marketing agency focused exclusively on helping businesses win on the web. As a team of experts in all areas of internet marketing, social media, website development, and online marketing campaigns, they take pride in differentiating themselves from other agencies in a few unique ways. "Most importantly we are affordable," says Matt, "we have developed a new-to-the-market approach that allows us to offer a full agency experience – with all the customization and personalized service that comes with it – at a price small businesses can afford." WordJack doesn't just set you up online and leave you to do the heavy lifting of updates and ongoing management – you get a dedicated marketing manager who is responsible for planning and making every aspect of your online campaign happen. "That marketing manager is the key. Their entire job is designed around truly understanding your business objectives as if part of your extended staff and managing WordJacks's team of experts to turn your objectives into a workable online plan, and then executing that plan with precision."
Why Collingwood?
When it came time to setup permanent business premises, Matt wanted to be somewhere with a great family environment, whist still being able to pour himself into the business. With his business partner in Melbourne, Australia and many of their clients in the USA, Wordjack truly could have located head office anywhere. However, after all the years of spending time in Collingwood, enjoying the areas diverse range of amenities, activities and services – Matt knew they had the perfect location. They also believe Collingwood is home to a wealth of talented individuals who have either retired or relocated to the area after successful stints in large organizations in Canadian & international cities…and they expect this trend to continue with more arriving every year.
Looking to the Future
WordJack continues to grow rapidly with North American expansion being the top priority. The company is already hiring both in Collingwood and abroad to facilitate this expansion, having brought on 7 new hires in the last six months. WordJack is also investigating opportunities to acquire other digital agencies throughout Ontario in order to bring WordJack's unique approach to more local businesses. Collingwood will continue as home base and head office throughout this expansion. As Matt says "We have a good thing going here. Collingwood is a great place to live and work and we see an exciting future ahead – both for WordJack and the Town."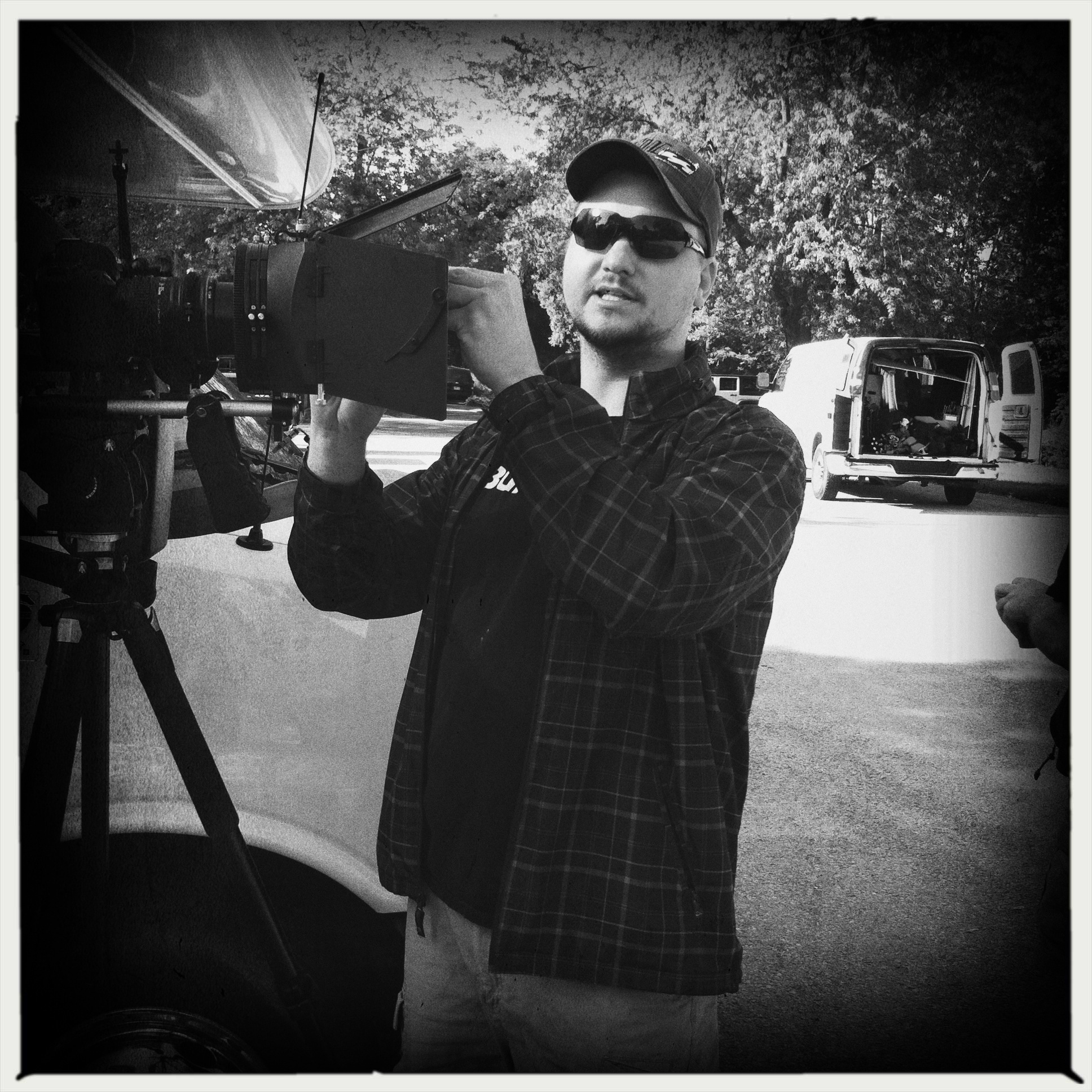 Getting Started
Born and raised in Toronto, filmmaker Tom Strnad, attended York University's Film Program and after working on numerous feature films, TV series and documentaries, he soon rediscovered the beauty and charm of the South Georgian Bay area. Tom visited Blue Mountain in the summers with his dad in the late 80s and returned in the early 2000s to try out downhill skiing.
Why Collingwood?
This led to monthly visits, then weekly visits and mini-vacations. In addition to snowboarding, Tom also started a new passion, cross country and downhill mountain biking. In an effort to pioneer a media industry in the South Georgian Bay area and to live where he plays, Tom made the move to Collingwood in the summer of 2010. Tom continued to work with Toronto producers as an editor, post-production supervisor and colourist, but this time his commute was from Collingwood via the Barrie GOTrain. The time to travel from Collingwood to Toronto a few days a week is not significantly longer than travelling from Pickering or Hamilton.
Says Tom "For media professionals seeking a vibrant cultural community rich in landscapes and outdoor activities, there is no other place like Collingwood and the South Georgian Bay area."
With regional tax credit bonuses available to companies providing film and media services outside of the GTA, the additional 10% bonus was attractive to the Toronto producers and also for Tom's own upcoming productions. Tom produced his first locally filmed feature, DEAD DREAMS in the summer of 2011 for Summer Pictures Inc, directed by award winning filmmaker Josh Koffman from Toronto. This film was an official selection of the Montreal World Film Festival and also enjoyed a theatrical release in Toronto and Collingwood in AMC and Cineplex cinemas.
The film was licensed to Super Channel and the new work model was made apparent to Tom. Producing films in the Collingwood and South Georgian Bay area offered beautiful locations, unique new offerings for physical locations and an enjoyable vacation style post-work environment for all the cast and crew. With everyone involved in the film being so fond of their experience and cottage accommodations, it was difficult for people to return to the big city on the weekends.
Shortly after the completion of DEAD DREAMS, Tom started his own Collingwood based film production company, Mountain Goat Film Company Inc. The goal of Mountain Goat Film Company was to offer a one stop shop that can develop, write, budget, plan, cast, produce, edit, sound design and mix feature films.
The first production was BLUE GRAVITY, a 45 minute documentary detailing the three downhill races in 2011 at Blue Mountain Resort featuring a local team, the Kamikaze Spyder Riders. This was was released by Platinum Distribution on DVD across Canada and was also a Gold Medal Winner for Best Sports Documentary at the 2012 Worldfest International Film Festival.
Additional productions included the award winning internationally released snowboarding and ski film SHIPWRECKED, focusing on the difficulties of teenagers trying to make it in the sport with the often changing and unpredictable snow conditions in the area. THE TRAIL was a feature length thriller and an Official Selection of the Montreal World Film Festival. This film was a story about an injured mountain biker trying to get out of the woods alive. BEHIND THE RED CARPET was a feature length documentary outlining a behind the scenes look of the Toronto International Film Festival. The film was licensed to CBC and is available worldwide via iTunes and most digital platforms.
Most recent updates include Mountain Goat Film Company Inc. being named Business of the Year by The Blue Mountains Chamber of Commerce for 2016 and the release of the documentary VERTICAL BELLES. This new film is a one hour documentary examining a local circus performance aerial silks group and the struggles of youth retention in the area. The film won a Silver Award for Best Arts Documentary at the 2016 Wordfest and had its Canadian Premiere in Collingwood in May 2016, at a unique screening with a live show by the aerial silks group.
Looking to the Future
In 2014 Mountain Goat Film Company Inc.  moved its offices to a larger studio facility in the Blue Mountains, just minutes away from downtown Collingwood.
Mountain Goat Film Company has recently completed a dark comedy period piece feature film entitled THE FORTUNE HILLS, about two brothers who escape from prison to seek out a buried treasure. The film is currently enjoying its festival run with international awards at Los Angeles and St. Petersburg , Russia. Mountain Goat Film is also in post-production on the film KING FOR A DAY, a feature documentary that explores the phenomenon of the Collingwood Elvis Festival and Elvis impersonators worldwide.
Tom works tirelessly to support the growth of this industry in the community, by regularly volunteering his time and expertise in teaching and inspiring the youth to grow their passion for film and media, and his company continues to utilize the infrastructure offered by Collingwood both in catering, screening venues and library facilities.
Mountain Goat Film Company Inc. has several documentaries and feature films in the works and will continue bringing Canadian stories to the region, the nation and the world. Future plans include the expansion into Virtual Realty documentaries where the audience can explore films with 360 degree immersion. Mountain Goat will also continue to be part of the South Georgian Bay Media Association as a sponsor and supporter, in an effort to bring more media professionals and companies to this area. With thriving models in North Bay and Sudbury, the South Georgian Bay area has tremendous growth and development potential primarily with its closer proximity to the major media hub of Toronto.
The future for both Mountain Goat Film Company and the youth inspired by Tom's passion, looks brighter than ever! Visit www.mountaingoatfilm.com for more information.http://mountaingoatfilm.com/
Steve Roper is a Creative Marketing Specialist with international experience which has included developing and managing Brand Identities for Chrysler Canada, The Bermuda Department of Tourism and the renowned Craigdarroch Castle in Victoria, British Columbia. Steve has been awarded Best in Canada by the Canadian Marketing Association for his work on Chrysler Canada.
Steve also created the website you are reviewing and has created websites for dozens of companies globally.
Currently Steve is managing local projects for The Town of Collingwood, including this website, Charis Developments and The Institue of Southern Georgian Bay and starting up a Cider Company in Collingwood. He is also managing projects for the Marine Megafauna Foundation in Mozambique.
In 2013, Steve relocated his business from Victoria, BC to Collingwood because it made good business sense. Collingwood significantly lower cost of living caught Steve's attention and as a business owner which specializes in online development, the proximity to Toronto, Montreal and the ease of flights back to Victoria played a big part in his decision to relocate.
Why Collingwood?
Given the nature of our business, we have had the opportunity to locate anywhere as we are a virtual company for the most part. We came to Collingwood to be closer to family and we've enjoyed the outdoor aspects of the area for the past three and a half years.
Collingwood is scenic, it's pleasant, and it's within driving distance of major centres.
Looking to the Future
Steve Roper is in many ways, an incubator for businesses, small and large and our fundamental goal is to enter into relationships in which revenue goals are set and our services work towards creating the best business experience possible for our clients gleaned from years of award winning work with a focus on revenue generation.
Those services mostly involve developing revenue a brand identity then working with our clients to built the entire business, including revenue generating websites.
Getting Started
Content Refined is a local business that offers content marketing services using the science behind marketing to ensure quality and performance. Co-founder, Madeleine Lambert is a Carleton University Graduate specializing in the study of Law and Human Rights.  Her story behind being an entrepreneur starts upon graduating University. She decided to pack the bare necessities and travel the world. What had originally been scheduled as a 3-month exploration turned into a full year. Madeleine visited parts of North America and Europe but spent most of her time in South-East Asia. During her travels, Madeleine says she learned a great deal about herself and her independent strength. Her level of self-sufficiency and personal development grew significantly as a result of her exploration and many other qualities associated with entrepreneurship had developed along with it.
Upon returning home, she began working with a Start-up company in Toronto that specialized in creating software for the medical industry. Madeleine started as a Customer Service Representative and it was this role that instilled in her the importance of product knowledge and human interaction. Her expertise in the software taught her many valuable skills with regard to computer technology and business. The work environment was very dynamic and as such, Madeleine had developed a deeper sense of entrepreneurial spirit. She often found herself taking part in various projects that went beyond her job description, and as her time with the company progressed, she became a Project Manager. Her hard work had paid off as she now had a commanding role at a rapidly growing Software company.
Although Madeleine was thriving in Toronto and enjoying her work and career; she began to grow tired of the long commutes to work along with the hustle and bustle that existed in the everyday life of being a resident in Toronto. As an outdoors enthusiast, she wanted to live in an area that was better suited for her desired lifestyle. Further, her partner, Brendan Essex, had found an exciting employment opportunity in Collingwood working at 365 Sports, and soon after, Madeleine decided to take the plunge and move to the area as well. After moving to Collingwood in August 2016, she found employment alongside Barrage.online, a business in Collingwood that builds/buys businesses and then grows them through online marketing. It wasn't long before Madeleine learned and developed new skills and became proficient in Content Marketing and search engine optimization (SEO). In November of 2016, Madeleine, with the help of Barrage.Online owner Jonathan Gillham, co-founded Content Refined.
Why Collingwood?
Madeleine moved to Collingwood from the GTA largely because she wanted to experience a different lifestyle. Madeleine enjoys the freedom of living in a smaller community such as Collingwood. What makes this town unique to others is the proximity to both the Blue Mountains and Georgian Bay. In the winter, she is an avid snowboarder and takes full advantage of living close to Blue, while in the summer; she and her partner enjoy hiking, running and biking the Georgian Triangle trails, swimming in the beautiful Georgian Bay and finishing off their day with a glass of wine by the water. They both love the area for all that it has to offer. In the near future, they look forward to starting a family and raising their children in Collingwood. The question of where to raise a family played an important role when deciding to move to the area from Toronto. Madeleine described Collingwood as providing endless opportunities for youth to explore and grow and she is looking forward to this stage of her life.
In addition to enjoying the recreational lifestyle that the area provides, Madeleine is also experiencing many positive vibes that are associated with being an entrepreneur in Collingwood. She loves the supportive community that surrounds her and Content Refined. New start-up businesses are rapidly growing in Collingwood and the level of support from these entrepreneurial networks has supplemented the growth of her company. Madeleine enjoys taking part in the Social Media Roundtable each month where business owners in the field of digital marketing gather to discuss current social media news and trends. She enjoys expanding her network and continuing to find new trends in her industry. Collingwood has provided her with the lifestyle she wants while at the same time, managing a successful brand.
Looking to the Future
Content Refined is certainly steering in the right direction, experiencing tremendous growth. Madeleine is thrilled to have expanded her team recently and is excited about the bright future ahead. She encourages other like-minded entrepreneurs to get in touch for employment opportunities. To check out Content Refined online, visit their website at  http://www.contentrefined.com/.
The Early Days
When Barry Morwood, CEO of Smash Reality, was 19 he worked as a baker at Tim Hortons.  Barry enjoyed playing video games but he was fascinated by how they were made and the technology behind them.  When Barry wasn't working at Tim Horton's he was reading books from chapters teaching himself skills on how to create his own video games.  Barry came up with Smash Reality the website and would post his own video games on there for people to enjoy.  From then on companies and large businesses started to take notice and began hiring Barry for contract work.  In order to provide the highest quality to clients, Barry added to his team and expanded his business by establishing an office space in downtown Collingwood.
Smash Reality opened February of 2018 and has already become a technological leader in Collingwood's community.  During the 2018 Collingwood Elvis Festival fans were lining up outside of Smash Reality's tent to participate in "Fit to Be King" which revealed to people how much they look like Elvis!  Barry said he really wants to focus on creating a culture where his employees are excited to come into work and have a passion for what they are doing.  Barry even has his team customize the decorations and music playlist in the office!
Why Collingwood?
Today Smash Reality offers a wide variety of technological services to clients including virtual reality, augmented reality, web & application development, Internet of Things, block chain technology, and much more! Smash Reality is constantly testing the boundaries of new technology, machine learning and bleeding edge interactive experiences for users.  Barry and his team are able to marry their creativity with the technology they work in order to craft unique stories to create a dynamic experience for users.
When asked why Barry chose Collingwood as the location to establish Smash Reality he had many reasons. Barry grew up in Collingwood and enjoyed an active lifestyle participating in skiing in the winter and swimming in the summer.  When Barry worked in the city he telecommuted from home and so he said to himself "Why am I working here when I could be living in a rural lifestyle?"  Barry said that he always viewed Collingwood as a "utopia" since it has become a four season's town with more and more opportunities opening up for businesses and people.  Barry wants to provide his team the opportunity to enjoy a lifestyle where they can have a corporate feel but are not stuck in a concrete jungle surrounded by traffic and huge crowds!  Barry said he wants to "give talented people in the area, that can't break out into the city, a chance to work for a corporate company."  Barry doesn't regret leaving the concrete jungle in Toronto to return to Collingwood, "everyone's friendlier and people in the morning getting coffee actually want to talk to you."
Looking to the Future
In the short term, Barry said that Smash Reality is looking to continue to build up their reputation and establish brand awareness and familiarity with people and businesses. They are looking to continue fostering lasting relationships with larger clients that will help give Smash Reality recognition in the tech community. In the long term, Barry thinks they will expand as they gain more clients.  Additional expansion is anticipated as there will be more people coming from the city into Collingwood, and they will be working with bigger clients.  Barry also hinted that he and his team have a lot of cool video game and interactive game ideas that they would like to explore in the future.  Virtual Reality and machine learning are popular trends in the tech industry and Smash Reality plans to continue exploring the limits of technology and their imaginations in order to provide the best possible service to their clients and to Collingwood!  To learn more about Smash Reality and the creative technology they are unleashing in Collingwood visit https://www.smashreality.com/.
The Early Years
Whilst running a successful telecoms company, Oak Innovations Ltd, on the picturesque south coast of England, David Reynolds wanted more. Encouraged by meetings with the Canadian High Commission, David opened a new branch of Oak in Toronto. Having moved to Ajax with his family he spent many hours commuting to the city each day, where he would continue to build off-the-shelf software for the telecoms market. As David's client base grew, so did the need for a more varied range of products. Customers would often ask for help with building big web platforms, mobile apps, or other more specialized products. Recognizing the need for innovative, customized solutions, and being driven by a desire to push technological boundaries, David founded Rappid Software Design.
Looking back, David says he found telecommunications a bit uninspiring, but that knowledge gained in a 20 year career span brought value to what is his real passion now – building exciting projects for clients.
Why Collingwood?
''All the time I was working in Toronto, whilst I was committed to what I did at Oak, both my career and my life felt like they were missing something. Toronto was too busy, very fast-paced, you felt like you never had a chance to catch-up. It was not a 'creative' environment for me".
When David founded Rappid, he understood the importance of location and how it would influence not only the inspiration for his new projects, but also the type of people he was looking to recruit for his new team. Innovative, creative, visionary, inspirational are all words at the forefront of the Rappid mission, and what David was happy to find when, on a weekend of exploration with his family, he discovered Collingwood and Blue Mountain.
 "We'd heard that Collingwood was a great place to ski. We came to visit in the fall and realized there was a whole lot more to this area than skiing! We found the mountain, the waterfront & beaches, the trails, and we loved the history - we found a place that we knew would inspire creativity and offer a lifestyle that would attract the people we needed to hire".
David, his wife, Emma, and their four children, (now aged 20, 17, 11 and 9 years), moved to Collingwood at the beginning of  2015, and whilst the older children were reluctant at the outset, after less than six months in their new community enjoying a new lifestyle, they all said "they would never move back," says David. They love the mountain and the water, and all the outdoor activities that are available at their fingertips such as kayaking, cycling, hiking, paddle-boarding, and snowshoeing.
David says he also got lucky with finding an amazing office space in the old Maple Leaf Hall in historic downtown Collingwood.
Looking to the Future
"We've had some big wins in the past eighteen months," says David. "Business expanded massively after we built a mobile health app for a startup in Burlington. This year, that company was acquired by a multi-billion dollar corporation, and they are retaining Rappid to maintain the app. It's a major win for us."
Another of Rappid's successes is the Corq platform, a social media influencer platform which they have built for a company in the UK. Based on the quality of the product they were able to get financing from News International, a company owned by Rupert Murdoch, and that product is now being sold worldwide.
Rappid Design is enjoying the subsequent referrals from these projects and the resulting need to recruit even more highly skilled staff.
Currently Rappid Design operates with a team of eleven staff, and they are currently looking to recruit three more software developers. David plans to keep building his team, and whilst some of them currently work from home outside of the area, he says his primary focus will be to have all staff members located here in Collingwood. He anticipates the expansion of the business will result in the team growing to 30 or more in the next eighteen months, and at that point they will look to acquire a building or buy purpose-built premises.
"We have a new COO, Sonja Hamilton, who started with us a few months ago and her leadership is really helping us to grow the business. We have a number of market leading products, and we are working on some exciting new ideas," says David.
David has also accepted an invitation to join the committee who decides which computer programs will be offered at both Barrie and Collingwood Georgian College Campuses, following Rappid Design being approached to do some basic teaching on some of these courses. 
For more about this fast-growing innovative company, check out their website.