2022 Municipal Budget Notice
The Town strives to balance the needs of current residents and the challenges of our community's unprecedented growth and mounting investment needs, with finding opportunities for service efficiency, business attraction, and enhancements to our waterfront and public spaces. 
As community engagement and consultation is a critical component of the Budget Process, we want to say THANK YOU! to everyone who participated in the public survey, provided written or oral feedback on the draft budget and for engaging in the budget process.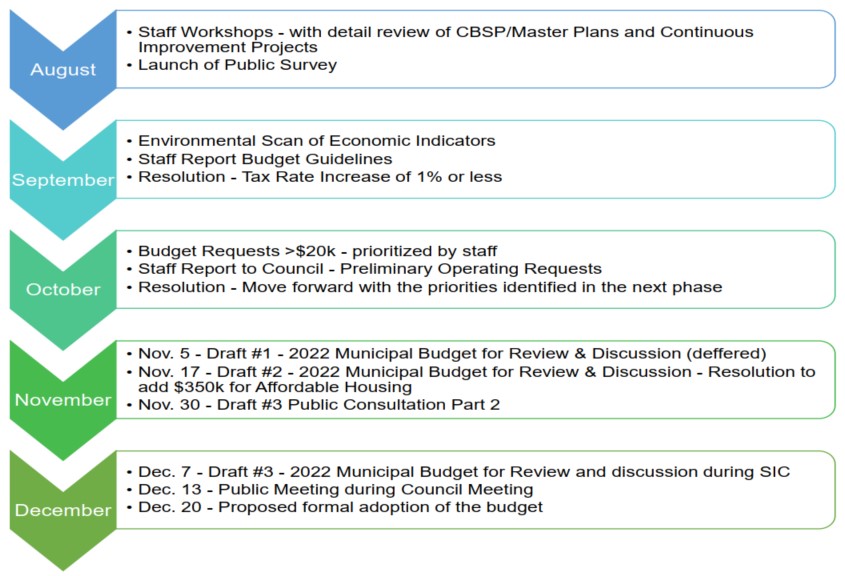 Zoom details for the December meetings will be posted on engage.collingwood.ca/2022-budget.
The draft budget is still available on the Engage page for review and hard copies are also available at Town Hall, 97 Hurontario Street, Collingwood. Questions can be submitted directly on the EngageCollingwood page, by email to budget@collingwood.ca or dropped off at Town Hall.
Participation in the December 7th SIC and December 13th Public Meeting is encouraged.