Collingwood Elvis Festival Returning in 2020!
Category:
Parks, Recreation, & Culture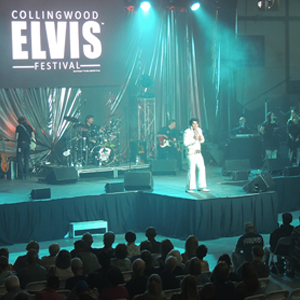 At the June 10, 2019 Council Meeting, the Town of Collingwood Council has decided to transition the management of the Collingwood Elvis Festival, through the municipal special event permitting process. For the 2020 Collingwood Elvis Festival, applicants are welcome on a 'first come, first served' basis. The municipal special event permitting process requires applicants meet all conditions put forward by the permitting signing authorities (Clerk, PRC Department, Fire Department, OPP, Public Works, and BIA for events proposed for the Downtown BIA district) and detailed at www.collingwood.ca. Applicants would also be responsible for securing a license through EPE. The Town looks forward to providing advice and corporate knowledge on past programming and operational best practices to the management successor.
The Collingwood Elvis Festival is returning in 2020!
Stay tuned for details, and see you in 2020!
Thank you for joining us at the 2019 Collingwood Elvis Festival 25th Anniversary!