Council Highlights - Monday, May 13, 2019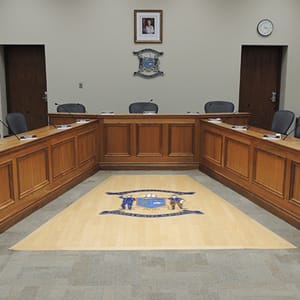 The Rogers TV broadcast of this meeting will be available online at rogerstv.com.
Community Announcements:
Corporate & Community Services Standing Committee:
Council approved the new Video Surveillance Policy.
Council approved Condenser Tower Replacement at the Curling Club.
Council approved the Harbourview West Boardwalk Project
Motions:
Council approved amendments to the Communications Protocol by replacing Section 4.5 on Issues Management.
Council approved reconsideration of amendments to a development proposal at 580-590 Sixth Street, and proceeded to grant draft approval to subdivision plans and approved the Official Plan and Zoning By-law amendments at this location.
Other Business:
Councillor Madigan requested that all Councillors be notified of all requests made to Staff by individual Council Members.
Councillor Hamlin suggested the Walkable City book as a good read.
Councillor Comi commented on Asset Sale Proceeds public engagement efforts.
In-Camera:
Council proceeded in camera for an update on the Judicial Inquiry.
Agendas and Minutes are available online at: https://collingwood.civicweb.net