For Everyone's Sake - Watch Your Wake!
Category:
Parks, Recreation, & Culture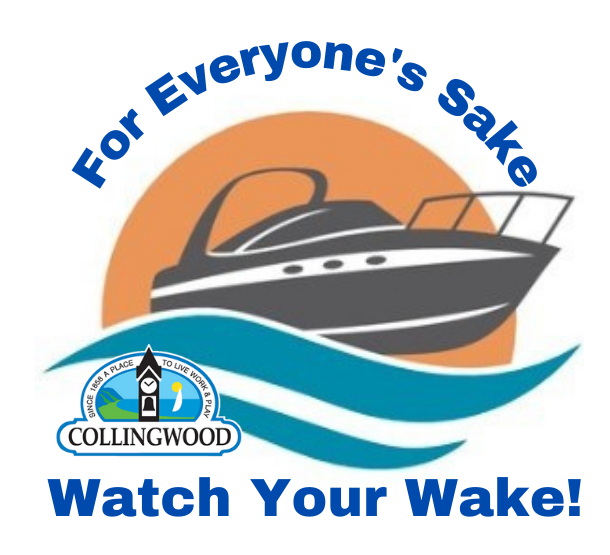 Reminders of the Dangers Wakes can cause:
Wake can create damage in an instant or over a longer period, depending on the circumstances.
Wake striking our shorelines can cause rapid and severe erosion, exposing the roots of vegetation and disrupting wildlife habitats.
Wakes can rock, swamp, or capsize other vessels, especially rowing shells, kayaks, canoes, and stand-up paddleboards.
Wakes can be very dangerous for swimmers who may be knocked off balance, slammed against the shore wall, against another swimmer, or lost from view and vulnerable to being struck.
Some floating docks are susceptible to be moved by wakes, thus throwing someone standing on one off balance.
Wakes can damage boats secured to docks.
Wakes build on each other in areas where they are reflected off of solid walls, such as those in the Collingwood Harbour.