New Back to Business 7 Step Checklist Released by Town of Collingwood based on Economic Recovery Task Force Action Plan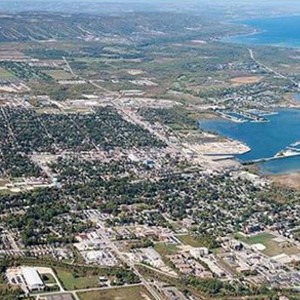 On June 15, Town of Collingwood Council approved the recommendation developed by the 14-person Collingwood Economic Support & Recovery Taskforce. This Task Force of private and public sector leaders worked tirelessly with Town Staff to develop 6 Item Action Plan within 8 weeks.
The Action Plan encompasses six key strategic areas of focus with specific, measurable objectives attached to each to monitor their impact on Collingwood's economic recovery:
Economic Impact Metrics
Business Support & Recovery Services
Business & Tourism Relaunch Marketing
Relaunch Events
Shop Local Incentive
Support Social Services
Each Action Item has specific initiatives associated with it, totaling 35 across the entire plan. All of them were either approved by Council or received endorsement for Staff to work more specific recommendations.
Get Ready for Back to Business
Action Item #2, focused on Business Support & Recovery Services, had as one of its main initiatives the promotion of recovery resources available to business through the Business Development Centre in downtown Collingwood. In response, the Get Ready For Back to Business initiative launched this week, providing businesses with an easy to use 7 Step Checklist as they either get ready to open or ramp up their operations if they are already allowed to operate. 
Start by Creating a Plan with the BDC Experts
Review Sector Specific Re-Opening Resources
Prepare Appropriate Safety Measures
Become Aware of Symptom Monitoring and Testing Protocols
Implement Store Specific Safety Practices
Promote 'Shop Safely' Principles
Seek Financial Advice and Support
"This 7 Step Checklist is a streamlined set of resources and sector-specific toolkits that business leaders can quickly reference as they feel overwhelmed by all the different information they are receiving," said Martin Rydlo, Director of Marketing & Business Development for the Town of Collingwood, "And we've got the team here at the Business Development Centre ready to answer questions and provide advice as quickly as possible"
Other elements of the Get Ready for Back to Business initiative include:
a "Shop Safely" poster to put in stores and restaurants that highlights the personal responsibility code adopted by the members of the South Georgian Bay Tourism Association
an outreach to businesses to find out more about what their greatest recovery needs are, and inform them of all the resources and advice available at the Business Development Centre
an expanded Digital Service Squad to help any Collingwood businesses create online stores for free, provide social media advertising guidance and advice on search marketing
"We are truly grateful to each member of the Task Force for volunteering their time and expertise to help us develop Collingwood's economic support and recovery plan," commented Mayor Saunderson. "We are putting this plan into action immediately, with the Get Ready For Back to Business initiative, and will continue to implement action items in a timely way to support the needs of our businesses as the Province opens up".
The 7 Step Checklist is available at www.Collingwood.ca/recovery. For more details on the Economic Support and Recovery Plan developed by the Task Force and approved by Council, visit www.Collingwood.ca/TaskForce