NOTICE - Sidewalk Closure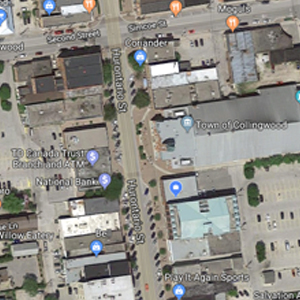 Please take notice of this service interruption.
A portion of the sidewalk in front of the Town Hall along the east side of Hurontario Street, situated between Ontario and Simcoe Street, will be unavailable during various times throughout the summer months due to brick restoration work being done on the Town Hall. Sidewalk access is being rerouted to the west side of Hurontario Street via the pedestrian walkway to Simcoe Street.
The Town Hall will remain open during this restoration project with access provided on the north side of the main entrance of the building.
For questions or concerns, please contact clerk@collingwood.ca or 705-445-1030.