NOTICE - Some Collingwood Trails Impacted By High Water
Category:
Parks, Recreation, & Culture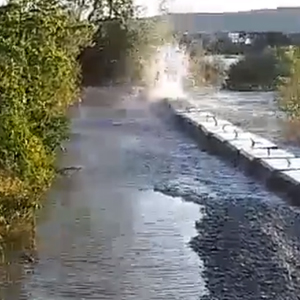 Please take notice that high water levels in Nottawasaga Bay are affecting the Town of Collingwood trail system.
The following Trails have been impacted:
West end of Sunset Point is continually closed while the high water remains.
Blue Shores has been affected by high water (the Town is monitoring this trail weekly).
Hen and Chickens closed until further notice due to high water that took out the bridge to the boardwalk.
Other trails will be periodically affected when the wind direction pushes water across the path, or when a heavy downpour occurs.
Please adhere to signage and barricades that get put in place during a trail closure. Please avoid trails that you notice are being impacted by high water.
Please report any issues on the Collingwood Trails to our Customer Service Ambassadors at:
townhall@collingwood.ca
705-445-1030
www.collingwood.ca/contactus
Thank you for your patience and understanding.