TEMPORARY DISRUPTION OF SERVICE: NIAGARA ST.
Category:
Public Works, Temporary Road Closures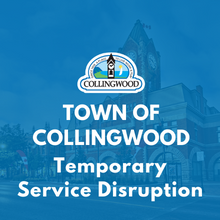 Please be advised of an unplanned disruption of water service on Niagara St. between St. Vincent and Erie Sts. on Thursday, November 24, 2022 between 12:30 - 4:30 p.m. 
Crews are on-site and a road closure may be required to assist with the expedited restoration of water services to this area.
Our apologies to those affected for the inconvenience. This notice will be updated when service is restored.