Town of Collingwood continues Simcoe Street Theatre Partnership
Category:
Parks, Recreation, & Culture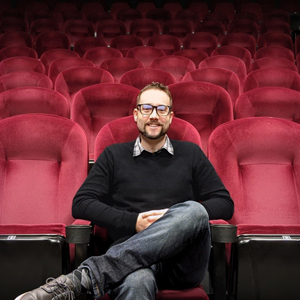 As part of the 2020 municipal budget proceedings, Collingwood Council approved the continuation of what had been a two-year theatre management pilot project. Renewed for an additional three years (pending annual budget approvals) the Town of Collingwood through the Parks, Recreation & Culture (PRC) Department will continue to manage the 100-seat black box Simcoe Street Theatre as tenants of 65 Simcoe Street, owned by Richard and Anke Lex.  
For the PRC Department, managing the Simcoe Street Theatre helps achieve more of the departmental objectives that focus on the provision of affordable rehearsal and performance space and the opportunity to bring the arts and culture community together more frequently to share, connect and collaborate.
"After a successful trial period we are pleased that the town has committed to a further three years at the Simcoe Street Theatre." – Richard Lex.
"It is rewarding and heartwarming to see the theatre continue to attract ever more local and touring artists, community and professional theatre, films and other events. The theatre is a place that brings people together." – Anke Lex
In the past 24 months, during the PRC trial period, the Simcoe Street Theatre has been rented approximately 400 times, featuring 120 public events organized by 70 unique user groups.
The Simcoe Street Theatre was opened May 1, 2015 by Richard and Anke Lex as a small intimate professional theatre space to provide opportunities for local community theatre groups and musicians to perform. The theatre is available for short and long term rentals. It's an ideal venue to hold productions, concerts, lectures, art shows, classes, meetings, private functions and workshops. For rental information, availability, and updates on any shows please call 705-444-2500 Ext. 3265 or email prc@collingwood.ca.
Photo: PRC Customer Service Representative for the Simcoe Street Theatre, Tyler Cleary, in the front row of the Theatre.