TOWN HALL TEMPORARILY CLOSED: DECEMBER 19, 2022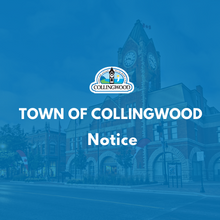 Please be advised that Town Hall is currently in a 'hold and secure' and is temporarily closed. We are following guidance from the Ontario Provincial Police and will share updates as they are made available.
Update as of 1:25 p.m. 
Town Hall and the Eddie Bush Memorial Arena will be closed for the remainder of the day due to continued police presence and road closure on Hurontario St. between Second and Third Sts. 
Update as of 1:55 p.m.
Ontario Provincial Police have lifted the 'hold and secure' at Town Hall and have re-opened Hurontario St. Town Hall remains closed to the public for the remainder of the day and will re-open Tuesday, December 20, at 8:30 a.m. for in-person service. All online and phone services remain open today, December 19, 2022, during business hours.