Welcome to CollingWord, the place to learn about poetry and the spoken word in Collingwood. As a literary form for people of all ages and backgrounds, poetry can be a source of inspiration and help us express what matters most to us as individuals and as a community. We look forward to adding to these pages as our community's connection to poetry grows.
Meet our Poet Laureate 2020-2022, Claudia Ferraro

Claudia was born and raised in Collingwood and is currently in her final year at Dalhousie University in Halifax, studying for her honours degree in English and Creative Writing. She has led workshops and open mic nights and her poetry has been displayed at the Dalhousie Art Gallery and published in the University's literary magazine Fathom of which she is senior editor and head of their social media and marketing team. "I'm so honoured and excited to accept this position with Collingwood, and proud to be part of a community that values poetry. I hope to make it an event more accessible and helpful tool for the community members to work through the complex personal and public questions we are all facing at the moment." Feel free to reach out to Claudia at poetlaureate@collingwood.ca or follow poetry.by.collingwood on Instagram.
2021 Mayor's Virtual New Year's Levee Poem - Sharing in Solitude
Poetry Book Reviews and Suggestions

Hello from your gracious poet laureate - thank you for visiting my blog! This page is where I will be posting and discussing the many, wonderful poetry books that I recommend as good company during this often quiet, lonely, and no doubt confusing time. Poetry books differ from fiction and non-fiction literature - they are not just mementos of a character or a story, but rather are reflections on a moment or a feeling. They can be read, never finished, put down and picked back up without any consequence to the reading experience. This resistance to literary rules is where a lot of the power of poetry lies: they are borderless, non-restrictive, and accessible. They hold many of the values that our society so desperately needs to strengthen. In this way, reading poetry is not just a solitary act - it is also a social, political, and important one.
The book recommendations will vary in style and content as I hope to touch on something for everyone because, well, poetry is for everyone! Yet regardless of the type or author, all these books have something in common: they are food. They are nourishing, and necessary, and will leave you feeling different - hopefully better - than before.
So, I encourage you to pick up one of these books (almost all of the recommendations can be found at The Collingwood Public Library), pick up a cup of something yummy, and settle down in the good company of these authors.
Don't hesitate to reach out with any author or book suggestions!
Ocean, by Sue Goyette (an author, professor & poet laureate from Halifax, Nova Scotia)
Ocean was one of the first poetry books I read in one sitting. Doing this is not necessary, but it is rather easy to accomplish because of the natural way the poems within weave together. Ocean centers around its title: it is the exploratory story of the people who live by the Atlantic Ocean in Nova Scotia, but it is also the story of the ocean itself, as its own entity, with its own voice and experiences. It is a radical act of eco-poetry, as Goyette gives herself over completely to the ebb and flow of the waters that inspired her writing. Her poems listen and only speak when necessary, they use strange and exciting metaphors to question things we often don't, and they are playful and lyrical in ways that make a reader cry - and then cry again from laughing. If you love Canada and nature you will cherish this book. If you are new to poetry, this book will introduce you to the genre with an ease that isn't unlike wading into warm waters.
 
even this page is white, by Vivek Shraya (a transgender author and professor living in Calgary, Alberta)
It's hard to believe that even this page is white is Shraya's first foray into writing poetry. In a single collection, she manages to master such a wide variety of poetic styles - from lyrical to visual to prose. Her previous work with music and the visual arts contributes to the way she allows herself to play with the page and it's "whiteness" through the careful positioning of words: as lists or borders or images. She never shies away from a challenge as she questions white supremacy using so many experimental possibilities, and gently guides the reader to do the same. Her voice feels like a grandmother's hand as they comb through the tangles of your hair, always starting at the roots, not knowing where the brush will catch or glide smoothly. The reader is the child that trusts completely. The rawness and vulnerability within her work is unprecedented, and incredibly powerful. She takes readers on an intimate, accessible and timely journey as she interrogates the meaning of "skin": where it comes from, what it means, and what it can and cannot do. It is a brave and important piece of writing that asks the questions that are often hard to pose without the nuances of poetry. even this page is white is a book that deconstructs and, in this way, has the power to rebuild and bring readers, regardless of race, closer together.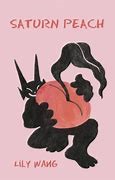 Saturn Peach, by Lily Wang (an author, editor and student from Toronto, Ontario)
Saturn Peach is Wang's debut into the field of poetry - a timely and poignant debut, at that. The book explores the strangeness of a technological world using a narrative voice that is at once wise and tender, as soft as the skin of a peach. It is a book for all ages: those who grew up with an IPad in their laps, and those who struggle to comprehend how to use Google. Not only is the topic of these poems incredibly relevant to the times we are living in, but these poems also offer readers an escape into a dream-like sort of world that Wang creates with her syllabic and surreal structures. She floats between the head and the heart with such care that the two begin to grow closer - she is in complete control as she decides to let go, and I found myself willingly letting go alongside her. Reading this book was like taking a deep breath I didn't know I needed. I swallowed her words whole, and still turn to them often as they remain nestled comfortably in my belly. I recommend picking up this book whenever your eyes, and mind, grow tired from engaging with a screen and are craving a little clarity about this virtual world we find ourselves in.
Upcoming Poetry Projects and Events

December 21 - February 21, 2021 - Follow the trail of twelve Poetry Prompts to take part in Collingwood's first ever WordWork! The prompts start at the Arboretum (base of Hickory Street) and wind along the shoreline and back to the Gazebo. Send in a poem you wrote from the prompts and have it displayed in our PoeTree installation. A tree built from old books and new poems, this installation can be seen under the gazebo in the Arboretum starting January 18th, 2021. Send a short poem or piece of prose to our email at poetlaureate@collingwood.ca to take part. 
Write a response poem. This could be in response to anything: something you see here, a song, an object, or something someone said. 
Write a poem structured as a list, a set of directions, or instructions on how to do something. Pick something you are familiar with.  
Pretend you are a fictional character from a book, movie or television show. Write a poem as this person, or animal, using their first-person voice.  
Write a blackout poem. Find an old poem, magazine page, or any piece of literature 
and cover certain words or letters, leaving others remaining to create new meaning. 
Write a kenning poem, in which you define a single object using a list of possible metaphors to describe it. For example, the subject could be the ocean, described only using metaphors like "whale-road" and "second-sky".  
Imagine a world without technology. Write an ode (a poem addressed, usually lovingly, to a particular thing) to this world. Or, write an ode to technology itself. 
Look up and fall in love with the first thing you see (a tree, a bird, a person). Write a love poem to that thing or person.  
Write a poem about a typical day in your life. Try to find beauty within the monotony and small details.  
Listen to any song. Choose your favourite lyric, and use this as the first line of a poem. Let it inspire what comes next.  
Write down all the ways that you notice the world changing as winter comes. Make a poem, addressed to the earth, out of what you wrote. 
Write a poem titled "Home". Describe your living space as if it was animate and emotive. 
Write a poem as a series of questions (at least 6) on something you want to know more about.  
 

Poets and artists are producing some innovative and creative ways for you to stay connected and enjoy playing with words while at home.  For anyone who would like to read poetry, maybe start writing it, or view others reciting poetry, the resources in this section can help. Drop us a line if you have any resources that you'd recommend so we can share them on this page.
We invited local writers to select a park in Collingwood where they have a connection and create a poem about it. Fueling our imaginations and bringing to life the character of a place, is something poets do best and the result is a unique storymap called Place Holders including a video of each poet reciting their poem in the park. Go to Place Holders >>.
Poetry Submissions from the Community

This section is where you can share your poetry. Please submit any original poem you'd like considered (as a Word document attachment or in the body of an email) and send it to  poetlaureate@collingwood.ca. Let us know if you'd like to be acknowledged as the poet or be published anonymously. We'll read every submission and publish what we can. We look forward to seeing your work!
Click on the name of the heading below for the full poem
Mother Nature's April Fools Message
This Angry World by Faye Austin
Dresden Cup by Susan Wismer
Parts of Speech by Day Merrill
Love Will Never Die by Sandra Parsons
The Greatest Show on Earth - Anonymous
New in Town by Ella Pankatz
lifesong by Jaclyn Jarvis
Returning by gloria kropf nafziger
Vs by D.C.
Simple Pleasures by Faye Austin
Launched by Val Losell
Untitled - K. Burland
Weather by Jake McArthur
Life by Gloria Kropf Nafziger
Just Float by R.C.
True Glory by E. Beyer
November by Susan Wismer
Mother Nature's April Fool's Message
Local poet Kirsty Stevenson has penned a powerful poem entitled "Mother Nature's April Fool's Message." Here is a link to Medium, the online platform where it appears >>
This Angry World by Faye Austin
The world is angry, spitting fire and ash.
How many eruptions must it create?
Where must it next open earth and roar?
It's had enough of our senseless squabbles.
Its threat is real, we should abide, revere its mighty roar,
fear its inevitable outcome, desist our squabbles.
One potentate after another trying to fight – not play.
To destroy – not create.
To pollute our destiny with destructive toys.
Cease and Desist!
We have what we've been given the use of –
not the right to
destroy each other,
tower over,
defeat
mankind and its companion species,
inhabitants of this great blue sphere
we all call home.
Germany  1943 
Found 
by the roadside
three cups, three saucers
spare beauties of shape
      uncertainties,  loss
                  some hesitant hand
             brushed paint     upon porcelain,
blue rise of line       over curve, up to lip        
            small waver,  split into
            horns of a ram or
fern tendril rising in spring
            from wet earth, soft curls at the back
of a small daughter's head
                                    Carried them
with her                         after the war                           never said much
                              about
            work in dark nights      her doctor hands bloodied
scalpel and morphine      sirens      Red Cross           her children
            in Canada                    safe                 far away              so      little
                                          
                       could be saved.
            England 1945
What endures is by chance –
the fragile made
sacred by circumstance.
Canada 2019
I want
hot black tea, this Dresden cup
warm in my hands,  steam pearling the air
afternoon's burnished half light 
to imagine
the artist lifts up a cup
                    tips brush to paint
                                places
                                             one small last dot
                                                                     below each tender curl.
 
Parts of Speech by Day Merrill
The morning the towers fell, 
I ran outside, sobbing and wild-eyed 
              into the arms of my neighbor. 
 "Why do they hate us so much?" my first response. 
No rhetorical question, that, for an unthinkable event. 
Unthinkable by me, at least. 
By us, by a country unfazed by warning shots 
              fired over bows in Yemen's harbor and elsewhere.
Blindsided is what happens when you look straight ahead. 
You lose perspective, 
              see only where you are going. 
You may remember where you've been, 
               but not what your being and doing did to those outside your story. 
That was not in the textbooks for what was called, bizarrely, Social Studies. 
I stand on the wrong side of so many dates:
Not just 09-11, but 1066 and all that ensued from that frank encounter. 
1492 and the ocean blue that was really red with the blood of those pushed
               to the margins or killed by sword, gun, disease. 
The Crusades: rosy English knights in those improbable helmets, 
               parading across the story books of my childhood. 
The Salem Witch Trails, an ancestor the Hanging Judge, 
               condemning wise women for the threat their knowledge posed.
The twin suns of Hiroshima and Nagasaki, 
Napalm and Agent Orange in the Mekong Delta, 
decimating both us and them.
Us and them, always us and them. 
And now Babylon again, the real weapons of mass destruction sown like bad seed 
               as we make others them over and over and over.
Brother, sister, where art thou? 
Where is knowing each other as who, not what? 
First person singular, second person familiar, 
               declined into he and it and them. 
I want new language. 
Rules of a higher order, interdependent, universal. 
Grammar that holds us to lines 
               we must parse in parallel with No. 2 pencils mightier than any sword. 
Exchanging the pluperfect subjunctive of "if only we had known, we would have"  
               for future perfectible, less tense than taut. 
Beating imperatives 
               into tempered actions that plow the soil we share.
Planting together adjectives and adverbs that, 
               twining round each other's hearts,
tell us who we are and how we can become.
Love Will Never Die by Sandra Parsons
As you lay your head upon your pillow
your dreams go silent as you lay still
your family stands waiting underneath the willow
as your spirit merges from over the hill
like a deer you run so fast to see their faces
you stop a distance so they know it's you
you've come to stay forever at one of your favourite places
you realize it's your final dream come true
although you're sorry you didn't say goodbye
you never ever wanted to make them cry
please kiss the boys and tell them why
I'll love you always, for love will never die.
The Greatest Show on Earth - Anonymous
The Show
Come One, Come All
To the Greatest Show on Earth
One day, one call
Feel what a connection is worth
Want, need, hope
A connection, a hand
Please give some rope
Tie us together, see the band
Glittering with gold
Hands show off our bond
To have and to hold
Nights flew by, mornings dawned
We were marching to the same beat
Heart, Body, Soul
Everything took a back seat
We were on a roll
But it all took a toll
We lost ourselves in each other
I became a troll
You, no longer a lover
Love was lost
Words were said
What a hefty cost
Without a marital bed
Disconnected
Was it the greatest show on Earth?
Where did the fireworks go?
Where went the passion
For life, for each other
Was it you, was it me?
Now that you're gone, no rebirth
Only memories, dreams crushed so
No more conversation
Hurt, heart, try again why bother
Why can't I just let it be?
Afraid, afraid, afraid
To hurt that much again
Hibernate from the world
Don't want to trust again
Never again to feel close
I sit alone trying to be brave
All I want is a friend
Experience the joy of words
Wanting to mend
A wish, but unable to approach
I have found this trail on a city map
along White's Bay leading to  an isle
called Hens and Chickens – a farm,
succulents?  I am about to discover,
 hoping for green, a glimpse of spring.
Pieces of ice break off with a crack,
Meld with the water, liquid at once.
Redwing blackbirds cling to branches,
screeching, proclaim  their  territory.
Wings of geese whistle overhead.
Mergansers bustle to and fro.
Willow catkins and moss by my feet,
 velvety pillows greeting. All around 
celebration, spring is here.
Abruptly, the path to the island ends.
A footbridge has been taken out 
by ice and winter storms. Over there,
I see some mounds, homes of muskrats.
Water birds weave through the marshes.
A swan detaches from yellow grasses,
head held high, white wings pristine,
he floats through the gap a few paces 
from me. He doesn't care that I am there,  
so sure of his domain.
if in the silence
there is no plea
to echo off the heavens
like waves crashing
against shallow tides
if in stillness
we listen to
earthen rhythms
the pounding of atriums
nestled amongst willows
if in this peace
fraught with transient eternity
anointed by a network
of venation
fragile; ephemeral
if such quietude
can abide ancestral quaking
rending sacred binds
millennia of aching rifts
tethering the hallowed to the lost
am I heard amidst the breathless chant of
the world?
Returning by gloria kropf nafziger
Surrounded by succulent sweet crab apple blossoms
dripping in the wind, the ground a pink carpet, creeping flocks,  
red yellow tulips alive and dead, deep purple iris,
a wicker chaise lounge cushioned  comfort,
filled with memories,  fields of wheat undulating,
unfamiliar beauty, wildflowers,
climbing  above constant change.
The Bay calls me, the heat,
invites perhaps demands,   jump,
like cool mountain streams at the end or middle
of those days welcomed toes and feet
filled with  bygone knowledge,
Roman,  medieval,  visible ruins.
I walk now on land,  remembering, that
where  I walk…"Indian children used to play…"
called to be aware to notice, history here.
 " Jesus carried his burdens,"  he said
she replied "  I am not Jesus, and he was not sixty." 
Yesterday, after the vegetable beds, were mulched, 
and seeds were planted,  the labyrinth was mowed and
dainty blues forget me nots were placed in vases, 
I watched rain fall, glee filled,
holding knowledge of thunderstorms,
in the valley, on distant mountain ranges, 
rain covers over packs,  swelling stick clicks on earth,
petitioning for five  more kilometres of grace.
You wave as you go by,  " welcome home,' 
familiar comfort on your face.
I met him, for the first time at the airport,
heading to St.  Jean,  three meetings later, he fell
into my arms,  a mountain climbed, descent accomplished,
we lost each other on day five.
She gave me my wedding album, forty three years ago,
I was nineteen,    so young and wise,  
now changed.
Forty countries more or less 
                            gifted me
with wisdom
                  from their citizens.
my pack sits empty on the floor,  
not put away,
not yet. 
I am my own arch nemesis,
bound to lead myself to death
In the time between now and then
I will use my heart, my courage, and my voice
to make my enemy
my friend.
Simple Pleasures by Faye Austin
Morning sun beams through the blinds,
warms my face as I gaze out the window.
My teacup nestles between my hands.
I raise it to my waiting lips and tip.
Its golden elixir slides smoothly
over my teeth, onto my tongue.
The sweet flavour runs down my throat.
I swallow. Breakfast tea.
I sigh, smiling at the pleasure
it brings me every morning.
Each day a good beginning.
The boy is gone; he's launched
and left a gaping space
wet towels, drums and reeking rugby shirts
used to fill.
It's too quiet now; the sparkle's gone.
Gabe shared his joys and passions easily;
kept his sorrows and fears for his friends.
No more, "Hi Mom!" though truth be told,
we'd heard it less of late.
Now sometimes over skype,
him sprawled on his dorm bed,
I'll say, "So, how was your day?"
watch him stroke his beard and calculate
what he's willing to share (while
admiring himself in the camera).
Just a few weeks gone and he's already
pitched a ticket home to catch
Viking Metal in TO. (oh ya,
and dad's birthday too, I guess).
He's already jamming at a friend's,
prepping for open mike,
fishing in Ste. Mary's River
and shaving with his KA BAR knife
by the campfire.
Yes, he's launched.
I'm happy he's so full of his own life now,
but I also wish he were still six,
and I were still the apple of his world:
As he will always be of mine.
 
Untitled - K. Burland
I.
Thankful 
for blessings, opportunities, challenges
Praying 
for strength and guidance
Giving
my best always
Commitment 
to high ethics
Continuing 
with optimism, renewed energy, and commitment to service
Goals ahead, and no task beyond
I am thankful.
II.
Life is full of peaks and valleys.
Mountain tops are barren,
in valleys find opportunity for true growth.
Talents, dreams, backgrounds, occupations.
Not exactly like anyone else, 
these differences provide good for the common goal.
Peace, Tranquility, Freedom.
Giving thanks to be blessed with friends, laughter and fun,
a heart that is always grateful.
I delight in weather
I flow in the passage of weathers
I don't wield umbrellas to ward off the rain
or deflect the brilliance of solar light and heat
I don't live buffeted by the chaotic imagined vagaries of weathers
I revel in the stillnesses and breezes and buffets of true air flows
I don't moan about the dim and damp of wet summers
I search for secrets and treasures in the shadowed picnics of the dark
I don't shiver in the midst of winter blizzards, yearning for spring greening
I sing lullabies to sleeping embryos and cuddle the icebergs of silence
I delight in weather
I don't plant cultivated gardens or water weedless lawns
I write symphonies for wildflowers and float blinded by oceans of dandelions
I don't gasp in panic with summers passing and the turning, falling of leaves
I dance in harmony with the penultimate colours drifting to their birthing graves
I don't listen to the manic meteorological dramatizations of media prophets
I watch cloud patterns, leaves and cows and open my nostrils to shifting scents
I don't get worked up by weather
I flow with it
I delight in it
I'm grateful for weather … of any kind … on any day
affirming every moment …
I'm alive.
© Jake McArthur 2009 
Exasperated with the whines and complaints and sighs from people reacting to a summer of more than average rain; the emotional pot-stirring of media around weather forecasts and the endless cycles of complaining about the cold in winter, the heat and humidity in summer and the wishing for something else than what is. Stop … feel blessed!
Climb, refuse to 
give up.
speak, forward
stand back
speak back
be afraid 
with nothing to admire
listen 
empty 
repeat.
And then the tide recoiled
when the urge to grow 
wealthy as an ocean
was more futile than 
the strength it took 
to float.
True Glory by E. Beyer
And then the bicycle
glided,
the air
to ground
cool
on a breeze,
more spectacular
than the automobile
it took to arrive in.
Snow came swiftly this year        
Thick folds over unraked leaves
White piles upon garden chairs
I thought I had more time
Today, again more snow
I'm shoveling the walk tulip bulbs
wait patiently in bags in the garage
The garden hose stands frozen in curves
I left it there one recent rainy day
Maybe the snow will soon melt
I'll rake the snow-sodden leaves
onto the vegetable beds,
Trowel through frost-crusted earth,
Place bulbs into holes 
–a little blood meal to discourage the squirrels–
Carry the hose to the basement    
Stack garden chairs under the eaves   
Pile flower pots upside down
I thought I had more time
 
Poet Laureate Emeritus Day Merrill 

"It has been my honour and privilege to serve as Collingwood's first Poet Laureate. Poetry is the most compact and efficient way to express thoughts and feelings and engender a deep response in others. The role of Poet Laureate has given me the opportunity to share my love of poetry and the spoken word as well as inspire both committed word fans and those new to the power of poetry"
Welcome to my blog, which I call Symbol & Drum to reflect my dual role as your Poet Laureate. As a poet, I'll be using symbolism, metaphor and other literary devices to create poems in a wide range of forms on the topic of Collingwood– what it means, both as a place and as a community. In addition, as a poetry advocate, I'll be "beating the drum" to promote the written and spoken word as an art form. I hope you enjoy reading it, and I look forward to hearing from you
Click on the heading below for the full Blog:
Saved by a Poem
A Time for Remembering
What's On?
Say the Word
The Death of Summer
Oh Canada! Poetry and Identity
Poetry: Good for Your Well Being
April is Poetry Month!
The Rhymes They Are a Changing
The Rising Popularity of Poetry–Who Knew?
Poetry in 2019–the Trend Line is Good
 
Saved by a Poem
April is the cruellest month, breeding
Lilacs out of the dead land, mixing
Memory and desire, stirring
Dull roots with spring rain.
-T.S. Eliot
The late 20th century British poet T.S. Eliot opens his poem "The Wasteland" with the words above. For those of living in the Collingwood area, this sentiment resonates deeply. Some Aprils bring blizzards, others driving rain, a few the promise of an early (for us) spring. But for many of us, no year in memory has produced an April as cruel as this one. Just as the sun makes its way back to our hemisphere and the birds and flowers respond in riots of sound and colour, we are trapped inside because of an unseen virus.
We are hardly the first people to deal with disaster and tragedy, even at the global level. The difference now lies in the cruelty of a situation that drives us inside and apart as we practice Social Distancing and Self Isolation at the very time we yearn for each other and the joys of spring.
In such times, people have sought refuge in all sorts of pastimes and practices, not the least of which has been poetry. With its spare language stripped of all artifice, a poem sometimes is the only form of communication, much less literature, that makes any sense. Perhaps that is why there has been a spate of poems about our global situation written and shared over the last month.
Given that April is also National Poetry Month, we will be posting a poem a day to provide reflection, respite, solace and challenge. If you are call to pen some verse of your own, please send it off; we would be honoured to include it in the newest section of our website called 30 Loaves. May these poems provide us all with "daily bread" to nourish us as we journey together apart through these days.
If you do it right, December is all about waiting. Yes, winter comes early here at the foot of the Escarpment and it's tempting to go into Full Frontal Decorating mode the minute Remembrance Day and the Santa Claus Parade have occurred. But there is something to be said for spreading out the holidays to create the special joys of…anticipation.
In our household, Christmas doesn't start until the night of December 24th, so for the first 24 days of the month, it's all about Advent: the planning, the build-up, the joys of the journey as we look forward to the joys of arrival.
While we think of Advent as a Christian season, the word "advent" can be used to anticipate the arrival of any notable person, thing or event. It's not the culmination, but the waiting that's key to full enjoyment. There's even a genre of poetry called "waiting poems."
A well known poem by Rudyard Kipling begins with the conjunction "If" (If you can keep your head when all about you are losing theirs and blaming it on you) and keeps us waiting for 5 stanzas full of "ifs" until we reach the "then" of the final lines: "Yours is the Earth and everything that's in it, and - which is more - you'll be a Man, my son!"
Maya Angelou employs an extended metaphor in her poem "I Know Why The Caged Bird Sings," which opens with a brief description of the free bird.  She uses the rest of the poem to describe the woes of the caged bird, waiting until the final line of to reveal the answer: "the caged bird sings of freedom."
In his love poem "Always," Pablo Neruda extolls the virtues of waiting in full acceptance of what has come before, trusting that the future‒unhampered by the past‒is what we make of it
Always
I am not jealous
of what came before me.
Come with a man
on your shoulders,
come with a hundred men in your hair,
come with a thousand men between your breasts and your feet,
come like a river
full of drowned men
hich flows down to the wild sea,w
to the eternal surf, to Time!
Bring them all
to where I am waiting for you;
we shall always be alone,
we shall always be you and I
alone on earth
to start our life!
Waiting for the "advent" of something anticipated is a big part of human existence. We have been blessed/cursed with the ability to contemplate the future as well as ruminate on the past. The traditional Advent wreath we now associate with the 4 weeks leading up to Christmas captures both sides of that reality. Its pagan origins tied to the much earlier celebration of the Winter Solstice, the wreath is created out of evergreens, symbolizing everlasting life in the midst of winter and death. Its candles serve as a reminder that even on the darkest nights of winter, the flame of hope and promise of warmer, lighter days shines bright.
Whatever our faith tradition, we are all tied together by the rhythms of the seasons as we make our annual journey around the sun and balance the two elements of looking back and looking ahead. So whether you celebrate the miracle of light that is Hanukah, the return of the sun on the Solstice or the birth of a long-awaited one at Christmas, may you have a blessed Advent.
Here's a poem I wrote about walking around Collingwood's "Tree Streets" at dusk, in both remembrance and anticipation.
Adventageous
Silent and well-behaved,
the houses sit on the quiet streets
like guests at tea.
Stately brick centuries and fussy Victorians peer over
hedges at the upstart capes and bungalows.
Here and there, a snout-house
sticks out like an errant tradesman
who has wandered into
the parlour.
Trim garden sheds peek shyly from backyards.
Lacy gazebos dance on the lawns.
Old woodsheds stand with their backs
to the laneways, vigilant nursemaids watching over
each leaf and stick lest the
cheeky squirrels overstep their bounds.
A new garage at the end
of a driveway declares:
I am here now; they have arrived!
As the earth tilts toward
dusk,
the waning light of the sun is
a brushstroke, the faces
of each house gold
in a pool of purple shadow.
By dark, the street has become
an Advent Calendar– interior scenes
revealed behind numbered doors.
Windows frame a lamp glowing on a table,
a cat draped across a chesterfield,
a child waiting for someone she loves.
Arriving at your own house,
you find the final door,
the big one saved for last: Christmas Day.
As your hand turns the knob,
light from the lamp seeps under the door and
you hear the cat thud onto the living room floor. Your
child leaps from the window to greet you.
As you take her into your arms,
You give thanks that you have made it
through all the days, all the waiting and
you open your heart to the gifts of
love and memory.
November is a two-faced month. The early winter we can usually count on in Southern Georgian Bay coupled with the annual Santa Claus Parade speaks to the beginning of the Christmas/Holiday season. But before we celebrate with excitement and anticipation we put on our poppies and mark Remembrance Day with a mix of gratitude and sorrow.
This year I had the opportunity to produce a Remembrance Week event in collaboration with Ali Giedraitis, founder of Collingwood-based 5th Street Creative Collective. At his invitation, I created an evening called Poems of War and Remembrance‒A reflection on war through the lens of the written and spoken word.
It was a remarkable evening. Poems ranged from the standards for the Great War such as "In Flanders Field" to those lesser known, focused on other wars and/or composed by local poets. We heard "In Flanders Now," an "answer" to John McCrae's challenge written by Canadian poet Edna Jaques who was born on Fourth Street in 1891 and was buried in Trinity United Cemetery when she died in 1978. Many thanks to Carole Stuart of the Collingwood Public Library who unearthed the poem and its remarkable story.
Susan Wismer performed "Dresden Cup," an original poem about 3 china teacups with saucers found abandoned on a roadside in Germany during WWII, gently rescued and brought to England in 1945, eventually finding their way to Canada after the war. Ali read "Perhaps" by his friend poet Eric Fried, a Holocaust escape, in both the original German and English. Harold Zuckerman shared the translation from Yiddish of "January 13, 1943" by Holocaust survivor Herschel Zynoberg, who came to Canada in 1947. Tyler Cleary and Ella Pankatz shared her powerful piece "A Tangled Ball of Yarn," a poem in two voices based on the email correspondence between a mother and her son on active duty in Afghanistan.
The poem I was asked to create for Remembrance Day was informed by my musings as a "wordie" that "remembering" is more than just a mental or even emotional action. Here it is.
"Re-Membering:"
Some wars are just, or at least justified, others based on greed or graft.
All wars are an admission of defeat–
a failure of diplomacy, civility, love.
If the pen (or keyboard) is mightier than the sword,
then poets are well equipped to take up arms.
But to what end?
The job of poetry is neither to exalt war nor to condemn it.
It is to stand clear-eyed, a caring yet objective witness and recall
without flinching what we do to each other and ourselves
in war.
October has to be one of the most-jam packed months of the year!  From the Jewish High Holy Days at the beginning through Canadian Thanksgiving in the middle to Halloween at the end, there's a lot of action this month, and every town his its "thing" from Meaford's Scarecrow Invasion, Thornbury's Apple Harvest Festival to a rolling series of events at Blue Mountain Village. Whatever your gustatory interest, there's cider to guzzle, whiskey to sip and wine to sample.
This year, there's one other big event added to the mix: the Federal Election on the 30th. Whether you consider it something for which to give thanks or a trick v. a treat, what we do on the 30th will shape the next phase of our nation's history. Unlike our neighbours to the south, our election process is downright civilized. Once the election is called, there's a relatively short period of time for the candidates to make their pitches (sometimes more against the other candidates than for themselves). Thanks to early voting, we can make our selection over a period of days at convenient times and places.
Given the turnout in recent elections, we seem to take the process for granted. In countries where voting is required, turnout is understandably high but many countries that don't have a compulsory voting system get strong turnouts: Sweden (82.6% in 2014), South Korea (77.9% in 2017), Israel (76.1% in 2015) and New Zealand (75.7% in 2017). Especially where the right to vote was hard won, voter turnout seems to soar: 97.5% of Rwandans showed up for their 2010 election.
In Canada, voting in federal elections is a right enshrined in our Charter of Rights and Freedoms for all citizens age 18 years and up. But it wasn't always like that. In Canada's early years, only men age 21 or older who owned property could vote. Women along with Asians and Aboriginal people and others have had to fight for the right to vote in Canadian elections. In all cases, vocal advocacy made a big difference.
The cause of women's suffrage in Canada began in 1876 when Dr. Emily Stowe arrived in Toronto to practice medicine. As the first, and for many years the only woman physician in Canada, Stowe expressed her interest in all matters relating to women by becoming a public speaker on topics such as "Woman's Sphere" and "Women in the Professions." In 1877, she attended a meeting of the American Society for the Advancement of Women and came home committed to establishing a similar union among Canadian women. Suffrage being a contentious topic,  she and a friend decided to fly under the radar and established the less-threatening sounding Toronto Woman's Literary Club.
In its first 5 years, the club grew quickly and benefited from the support of women including Laura Elizabeth McCully, Great-niece of Jonathan McCully, a Father of Confederation and a published poet. As one of the first generation of Canadian women for whom university education was possible, McCully obtained a BA and MA from the University of Toronto, during which time her commitment to women's suffrage and feminism emerged. Inspired by British suffragists who could fight for a cause, stand firm against injustice and make personal sacrifices, she participated in suffrage rallies, joined the rebranded Canadian Women's Suffrage Association and wrote about women's rights. With the pen as her sword, she described the inequality women faced and linked the desire for suffrage to increased education.
Another poet (among other things) whose name is synonymous with the women's suffrage movement in Canada is Nellie McClung. McClung not only changed Canada's political landscape and influenced women's rights worldwide but found the time to raise 5 children and write a dozen best-selling books, including poetry. Cognizant always of the power of language, McClurg remarked  "I want to leave something behind when I go; some small legacy of truth, some word that will shine in a dark place." Voting rights for women was part of her legacy of truth, as was the knowledge that there are times when words alone can shine light onto dark place. One of those words was and remains today: Vote!
Here's a poem I wrote about voting the day after the hearings that led to the conformation of Brett Kavanaugh to the US Supreme Court.
Pajama Day–September 27, 2018
Pajamas are the refuge of girls and women.
We stay in them to ride out a snow day or cramps,
we curl up in them to read alone and wear them to sleepovers.
They are our safety blanket.
They remind us of childhood and innocence,
what we put on after a hot bath,
basketball practice,
a Debate Team victory.
Pajamas are the great leveler.
Whatever we wear during the day–
the business suit with killer heels,
the school uniform with the skirt rolled up,
the scrubs under the white coat that bestows legitimacy–
when we come home and get into our PJ's,
we are all that teenage girl happy to just be,
without the need to create any impression.
I spent the entire day in my pajamas yesterday,
glued to CNN as the confirmation hearing
raised my hopes, then confirmed my fears.
Advice to all women:
never forget (or underestimate) how much they hate us.
Our very existence is an insult to the privileged patriarchy
that blusters and blubbers like a thwarted preppie
when we have the audacity to call out their actions and lies
while trying to remain "collegial"
wishing we could be more "helpful"
barely maintaining our shaken composure.
Yesterday was our Kent State–proof we are finally on our own.
Sworn testimony from three women dismissed as untrue or irrelevant
by alpha males who trumpet their support for a sexual predator
like bull elephants protecting a watering hole.
After the hearings ended, I stripped off my pajamas and got dressed,
readying myself for leaving the house to
walk the dog, visit a friend, meet a client,
vote.
-Day Merrill
September is back-to school month here in the Northern Hemisphere. Even for those of us who have been out of school for years (or decades!), there is something about September that calls us "back" from the lazy, hazy, crazy days of summer. So in honour of school days and seriousness, I'm focusing this month's blog on the building blocks of all literature– words.
Let's start with the word "word" itself. While fairly straightforward in its origins and original meaning, this little noun has grown legs if not wings over time. The Oxford English Dictionary notes no fewer than 12 different "definitions" for word ranging from the prosaic "single distinct meaningful element of speech or writing" to the ethical as in "his word is his bond" to the pugilistic "them's fightin' words" to the permissive "just say the word."
If there are this many denotations and connotations derived from this basic element of speech, is it any wonder that linguistic confusion arises over more complex words?  Add to that the nuances of culture and you can get chaos. When I moved to Canada from the US, I discovered that we were two countries separated by a common language. I was passingly familiar with the King's English from having studied Brit Lit in college (which in the US means an institution of higher learning where you can get a 4-year degree that doesn't have any doctoral programs). But Canadian English that straddles the border with its neighbour/neighbor to the south while remaining somewhat connected to Mum across the pond was challenging to analyze/analyze. Definitely not black and white–more like 50 shades of grey/gray.
Here's how a simple difference in a word's meaning can lead to, well…having words! At the consulting firm I joined, we had regular meeting to talk over process issues and client challenges. I had something I wanted to bring up at the meeting and asked my manager to include it on the agenda. Laconic at best, he replied, "I'm going to table that for this meeting." Surprised by his apparent dismissal, I pressed further for the topic to be included. He said somewhat testily, "I said I was going to table it." I felt rebuffed, as this was an important issue. I tentatively responded, "Yes but," when it occurred to me that I might be missing something. I asked him what he meant by "tabling" an item and he replied that it meant including. I apologized for my truculence, explaining that in the US to "table" something means to set it aside for another time. Whew! Communication problem solved/war averted!
Despite its many challenges, those of us who love language do so because it is endlessly fascinating. We look up word origins for fun (learning early on the distinction between entomology and etymology). We savour a good turn of phrase like a sip of great wine. We memorize bits and prices of other people's words and we pen words of our own, in both cases marvelling at what can be created out of thin air. Mostly we play with words–we love clever wordplay, jokes that depend on a linguistic twist and yes- puns. We learn the plurals of species (a murder of crows, an exaltation of larks) and revel in new language created to describe emerging phenomena. We are grammar freaks and punctuation police, abjuring the Dangling Modifier almost as much as the Grocer's Apostrophe–both seen as an attack on linguistic propriety.
If we are fortunate, this love of words leads us through a realm of literature that includes all genres. And if we are very lucky, we find a home in language distilled to its sweetest essence: poetry. For us the lyrics of the Beatles song The Word resonate at a very deep level:
Say the word and you'll be free
Say the word and be like me
Say the word I'm thinking of
Have you heard the word is love?
For people like us, language is glorious. It's "so fine, it's sunshine." From ancient words we can barely translate to familiar words we grew up on to emerging new linguistic forms that delight us, we love words. And we hope you do too. On Saturday, September 21st we'll be playing with words as part of the Collingwood Art Crawl. In addition to the art and music you'll find up and down Hurontario and Simcoe Streets, words will have their own venues.
Look for our 5 interactive "Progressive Poetry" sites posted along the event and add a line of your own to build a community poem.

Take a crawl break and join us for some inspiring words at the Literary Arts Lounge located at the Simcoe Street Theatre. We'll be screening both the the Awen' Gathering Circle Dedication featuring Dr. Duke Redbird reading his poem "The Power of the Land" and Place Holders, an initiative of local poets reading their original poems about special places in Collingwood.

From 7:30-(;00, we're hosting an Open Mic session on stage for anyone who wants to share a favourite or original piece of writing, so come read or listen.
The Literary Arts Lounge has been named one of the Art Crawl's "unmissables" so be there or be square. Word!
This month's poem is one I wrote about language in relation to the tragic events of September 11, 2001. As you read it, ask yourself what do you want new language for?
Sometime in August, the light begins to change. Days may still be warm–brutally hot even–but a shift occurs. As plump apples slip to the ground and sunflowers open their faces to the sky, little signs of fall start to appear. I see it first in the birch tress, among the earliest to release yellow leaves that flutter in the breeze like tiny prayer flags before drifting onto the grass. The calendar tells us that summer ends mid-September, but we sense otherwise. And as much as we look forward to cozy sweaters and pumpkin lattes by a crackling fire, we feel sad.
Have you ever noticed that we humans seem to be much better at beginnings than endings? Beginnings–a new life, a new love, a new job, a new home–seem so full of promise! Over time, the bloom inevitably fades from all the roses, but the endings hit us the hardest. Contrast the feelings evoked by the birth of a baby and the death of a loved one, a wedding and divorce proceedings, getting hired v. getting fired, moving in and leaving. 
Perhaps some of our perspective is formed by the one characteristic that separates us from the rest of creation: foreknowledge of death. Once we are old enough to realize that everything, everyone including ourselves will die, our lives always contain– sometimes at the edges and sometimes at the centre–a tinge of melancholy. Unlike the joyous bird the 19th century English poet John Keats describes in his "Ode to a Nightingale," we humans are unable to "sing of summer in full-throated ease." Despite our attempts to keep it at bay, we never "quite forget what thou among the leaves hast never known," the unavoidability of death. 
It has always seemed ironic to me that as humans we are poised on the dual-edged sword of foreknowledge. While we may not know the day, the time, the place or the circumstances, we do know that at some point we will die. How do we live with this knowledge?  As best we can. In the poem "They Are Not Long," Ernest Dowson (another 19th century Brit) states, "They are not long, the days of wine and roses," a realty that prompted 17th century British poet Robert Herrick to advise "Gather ye rosebuds while ye may." Finding moments of beauty and meaning in a life we are aware is inexorably hurtling toward an appointment with death is an act of courage. 
And there are plenty of those moments, as the 20th century American poet Lawrence Ferlinghetti says in his poem "The Coney Island of the Mind, 
    The world is a beautiful place to be born into… the best place of all
    for a lot of such things as 
    making the fun scene
    and making the love scene
    and making the sad scene
    and singing low songs and having inspirations
    and walking around
    looking at everything
    and smelling flowers
    and goosing statues
    and even thinking
    and kissing people and
    making babies and wearing pants
    and waving hats and
    dancing
    and going swimming in rivers
    on picnics
    in the middle of the summer
    and just generally
    'living it up' 
Even though Ferlinghetti ends the poem with the stark reminder that "right in the middle" of life comes "the smiling mortician," we can capture moments–in memories, in pictures and in poems. The two poems I've posted this month are related to death. 
The first is in honour of Alex, a homeless transgender teen who took his life in February. Alex was profiled in Collingwood Today writer Jessica Owen's 2018 series on youth homelessness in our community (https://www.collingwoodtoday.ca/local-news/homeless-teens-treated-like-g...) and subsequently in No Home in Sight, the recent Collingwood Youth Film Club documentary on the issue (https://www.collingwoodtoday.ca/local-news/team-of-teens-produces-docume...). 
The second poem is for Collingwood native Kenneth McAlpine, whose own Amazing Race came to a tragic end this month when he was killed in a hiking accident. Accomplished chef, church elder, fierce competitor and committed fundraiser for local causes, he died on his 28th birthday, doing what he loved (https://globalnews.ca/tag/kenneth-mcalpine/).
Life may be short; embrace it.
Before the Bridge
for Alex
2000–2019
Before the bridge, the river flowed down into the lake.
Turning its face to the sun, it poured itself into the waiting.
No roads then, no paved walkways, no paths.
Just the river, the banks, the sun.
Deep pools and twirling eddies. Cool spots where trees 
bent down to kiss the river as it danced its way home.
Any dark places forged by nature in her wisdom, not by man.
Tumult from storms, thunder and lightning, not gunshots.
Ecstasy from the simple act of creation celebrating itself.
You sit before the bridge and seek solace, or is it redemption?
No matter, it is affirmation both sought and given by you and the river.
If I could, I would unroll the bandages of your life, 
Uncover the source of hurts that have been done to you,
that you have done to yourself.
Winding back the years, exposing 
the bare flesh of your life to sun and light 
until you were like that baby in the manger,
Tiny, new and perfect. 
Then I would swaddle you in something strong enough
to last your whole life through.
I am no miracle worker. I do not know how to keep you safe.
So I knit you poems with prayers stitched into every line,
Asking only that whatever god may be hold you 
in the love you have always deserved.
Falling Up the Mountain
for Kenneth McAlpine
August 26, 1991–August 26, 2019
Shooting stars,
tiny points of light that 
sizzle across the night sky as if propelled, 
fireworks tracing a bright arc before fading away.
Where do they come from, these stars? 
And where do they go after their short flight?
Questions as unanswerable as why is it 
that the best seem to be the ones taken from us?
We learn that all bodies are subject to the laws of gravity–
the obstinate pull of the earth that 
holds us safely in place 
yet claims us when we stumble,
and the figurative sense that 
demands seriousness–
both making grave men of us all.
A few must be ruled by a different force: levity–
a lightness of body, soul and spirt that 
defies physical laws and logic.
Gleaming as brightly in day as night, 
they require no dark sky to show their brilliance 
nor do they flame out with nothing left behind–
steadfast, they inscribe the heavens with an indelible radiance.
For every moment they are visible
and beyond, they shower the earth 
with luminosity and ignite in others
a fire of inspiration.
And when their ending time arrives, 
while it may appear that
they have fallen down, in truth
they have but risen up.
Oh Canada! Poetry and Identity
 "The world needs more Canada."
-Bono
On July 1st, we get the jump on our American cousins and celebrate our country. The anniversary of Confederation isn't just a time to look back on 1867 and the coming together of 4 disparate areas into a nation, over time to be joined by 9 more. Canada Day is also an opportunity to reflect on what it means to be a Canadian today and imagine the future for our country. 
While this is true in the US as well, and we share equally in a love of hot dogs, fireworks and summer fun, Canada is, well…different. Like our language, we straddle the gap between Americanism and Briticism, with French thrown in and an increasing degree of input from the more than 250 origin cultures swelled by our vibrant immigrant populations (not to mention our indigenous roots).
We have been formed by our languages and our geography, and this is reflected in everything we see, do and have–including poetry. At this point, "Canadian poetry" encompasses poetry written in or about Canada in the official languages of English and French, a growing body of work in Indigenous languages and contributions influenced by the cultures new Canadians bring with them when they settle here.
Here's a brief history of our poetical journey:
English Canadian poetry began to be written soon after European colonization started. Early works, primarily written by visitors for a European audience, often described the new territories in glowing terms, like

Robert Hayman

's Quodlibets, composed in

Newfoundland

and published in 1628.
As English language communities grew toward the end of the 18th century, poetry for local readers started appearing in the newspapers. This poetry was highly referential to

English

poetry of the same period, like

Oliver Goldsmith's

The Rising Village, which he wrote in 1825 as a response to

The Deserted Village

by his great-uncle and namesake

Oliver Goldsmith

.
Many of Canada's first celebrated poets come from the mid to late 19th century. The first post-Confederation book of poetry published in Canada was Dreamland by Charles Mair (1868), followed by works from a group of poets known as the "Confederation Poets." Drawing on nature and their own experiences, Charles G. D. Roberts, Archibald Lampman, Bliss Carman, Duncan Campbell Scott, and William Wilfred Campbell were joined by at least two women: Isabella Valancy Crawford and E. Pauline Johnson, who wrote poems based on her part-indigenous heritage.
French Canadian poetry, primarily from Quebec, also flourished in the 19th century, later to  move through Modernism and Surrealism to develop a passionate and political  "voice" characterized by  vibrant imagery.
As the 20th century dawned, a number of poets penned Kipling-esque verse on topical events, like

Robert W. Service

's  

Songs of a Sourdough

about the

Klondike Gold Rush

, the first "blockbuster" volume of Canadian poetry that sold over three million copies .
The Great War inspired many poems including one of the most well-known war poems ever written, "

In Flanders Fields

" written in 1915 by

John McCrae

while he was serving as a surgeon in the Canadian Army.

Marjorie Pickthall

also received critical acclaim in this period.
After the war, much Canadian poetry returned to a focus on "the poetry of place." Newfoundland poet 

E. J. Pratt

wrote poems about maritime life and the struggle to wrench a living from the sea. The Canadian Poetry Magazine, founded in 1936, celebrated the traditional verse that "sold."
As the 20th century unfolded, Anglo-Canadian poets embraced European and American poetic innovations. Prairie poets such as

Ralph Gustafson

and

Raymond Knister

were moving away from traditional verse forms.

The 1920s and 1930s saw the development of "modernist poetry" via young poets such as A.J.M. Smith, A.M. Klein, and F. R. Scott. Their "new poetry" signaled a shift in focus from human emotions and descriptive language to more cerebral topics and forms that valued intellect over sentimentality.
Following

World War II

, a new breed of poets (

James Reaney

,

Jay Macpherson

,

Leonard Cohen

), emerged onto the scene writing for a well-educated audience.  Older poets such as

Irving Layton

,

Raymond Souster

,

Harold Standish

and

Louis Dudek

branched off in a different direction, adopting

colloquial

speech in their work. While both Toronto and Vancouver developed as important poetry centres, due to its exposure to both English and French poetry, Montreal became a veritable cauldron of poetical progress via movements such as the Montreal Group and Les Automatistes.
The 1960's celebrated 100 years of nationhood and inspired a renewed sense of Canadian identity.  Familiar published poets like

Al Purdy

,

Milton Acorn

and

Earle Birney

were joined by new voices:

Margaret Atwood

,

Michael Ondaatje

,

Eli Mandel

and

Margaret Avison

.
In the late 1960's and early 1970's, poets  such as

bpNichol

,

David UU

,

Joe Rosenblatt

,

Steve McCaffery

,

Judith Copithorne

and

bill bissett

engaged in greater experimentation and the

TISH

Poetry movement in Vancouver saw innovation from

Jamie Reid

,

George Bowering

,

Fred Wah

,

Frank Davey

,

Daphne Marlatt

,

David Cull

, and

Lionel Kearns

.
Later in the 20th century, poets embraced a full range of forms and movements, including Modernism, Confessional poetry, Postmodernism, New Formalism, Concrete and Visual poetry and Slam, always turned to a uniquely Canadian frequency.
In the 21st century–just when poetry was presumed dying if not dead–Indo-Canadian poet Rupi Kaur revived the genre to become the fastest growing sector of the publishing market today. If you Google "21st century Canadian poets" you will have hundreds of entries to choose among.

Finally, in the later 20th century and beyond, a growing awareness of Native identity coupled with the struggle for Indigenous rights has recognized and supported writing by Native Canadians, this land's very first poets.
Like our country, Canadian poetry spreads far and wide, embracing new forms while still cherishing the old. Unlike our neighbours in the US, we Canadians prefer to celebrate v. minimize our differences, combining them in unique ways rather blending them into a "Melting Pot." As a result, our country (and our poetry) is more like a beautiful and sturdy patchwork quilt fashioned from many diverse pieces. That's the imagination I employed when asked to write a poem for the Citizenship Reaffirmation Ceremony that has become part an annual highlight of Collingwood's July 1st celebrations. You'll find it in the Poetry Corner; Happy Canada Day!
"We don't read and write poetry because it's cute. We read and write poetry because we are members of the human race…filled with passion. Medicine, law, business, engineering, these are noble pursuits and necessary to sustain life. But poetry, beauty, romance, love, these are what we stay alive for."
Moon, spoon, June; sprawled on a dune, the cry of a loon, over too soon. Maybe one of the reasons we associate the month of June with love is because it rhymes so nicely with all these "love-ly" words! Or perhaps it's because we're aware (even unconsciously) that June is named after Juno, the Roman goddess of marriage and wife of supreme deity Jupiter. Given that, it's no surprise that in ancient Rome, the month of June was seen as favourable for weddings. Given that June contains the summer solstice in the Northern Hemisphere, there are plenty of long days for nuptial celebrations. 
June's birthstone is the pearl, a gem believed to signify purity and beauty, making it the traditional choice for brides. This has been the case since the time of the Ancient Greeks who believed that pearls were the tears of the gods (one reason why we cry at weddings?) The official flower for June is the red rose, an ancient flower with a long cultural history. In ancient Greece, the rose was closely associated with Aphrodite., the goddess of love, who protects the body of Hector using rose oi. The flower itself is supposedly red because while supporting Adonis (Aphrodite got around), she wounded herself on one of its thorns and stained the flower red with her blood. Later the rose came to be identified with the Virgin Mary, a symbol that has endured in the rosary 
Love poetry seems very appropriate for June, as it is often significant events that prompts us to read or pen a verse to take a step back and make sense of deep emotion. Whether it is new love found, love's labour's lost or any other variation, poetry enables to mediate the immediacy of experience through the lens of language. Poet Omar Sakr notes that while "emotions are battering rams that do not wait for you to describe them prettily," poetry corrals heightened emotions and transmutes them into images, metaphors, words. Poetry seems particularly well suited to love (and its all too frequent companion pain), among the strongest of human emotions.
Poet and retired professor Robert Mezey once remarked, "Prose is an opening form. Poetry is a closing one," so whatever the genre, good poetry should provide "linguistic closure." Even if the narrator leaves the poem's topic unresolved, there is "a finality of language–a satisfying precision, throughout the work and especially in the poem's last line."
Here are some of my favourite last lines from a random selection of love poems. I've noted the titles, so you can look up the full poem if you're so inclined. And check out our Poet's Corner for another heartfelt tribute to the enduring nature of love by local poet Sandra Parsons.
"i carry your heart(i carry it in my heart)"
[i carry your heart with me(i carry it in] by e.e. cummings.
"The memories of all loves merging with this one love of ours –
And the songs of every poet past and forever."
Unending Love by Rabindranath Tagore.
"You could make this place beautiful."
Good Bones by Maggie Smith
"The words I love you could never be enough.
I suppose we'll have to invent new ones."
Untitled by Cristopher Poindexter
"My mother told me when you find the perfect woman, 
You gotta do whatever it takes to make sure she stays next to you." 
To the Girl Who Works at Starbucks by Rudy Francisco
"There we two, content, happy in being together, speaking little, perhaps not a word."
A Glimpse by Walt Whitman
"Break me, I am bread. I will be the water for your thirst." 
To the Desert by Benjamin Alire Sáenz
"If love leaves, ask her to leave the door open.
Turn off the music, listen to the quiet, whisper thank you for stopping by." 
"When Love Arrives" by Sarah Kay & Phil Kaye
Poetry: Good for Your Well Being
'as you are.' says the universe...
- Nayyirah Waheed
May is Mental Heath Month. There are many factors that contribute to mental health and well being, but did you know that poetry is one of them? Recent literature on poetry therapy has suggested that poetry may be "an effective therapeutic tool" for patients suffering from a variety of ailments. This supports the idea that practicing poetry can positively contribute to greater psychological well-being by positively influencing emotions, engagement or "flow" experiences, social relationships, sense of meaning or purpose in life and personal accomplishments.
In an article entitled "The practice of poetry and the psychology of well-being," author Adam M. Croom outlines the characteristics of psychological well-being proposed by psychologist Martin Seligman. In his book Flourish, Seligman asserts that our well-being depends on 5 factors he arranged in the acronym PERMA: Positive emotion, Engagement, Relationships, Meaning and Accomplishment. In addition to Croom's work, over 20 recent papers by different authors examine poetry therapy as a treatment modality for people with emotional disorders ranging from a psychotic patient, hospitalized schizophrenics, patients in a mental health centre and disturbed adolescents. 
Those of us who write and/or read poetry know that perhaps more than any other literary genre, poetry is a way to gain fuller awareness of self, others, the world. In addition to reading/listening to poetry, writing poetry can be a great tool for maintaining healthy mental wellness. The clarity that comes from a conscious expression of a thought or feeling conveyed in writing is a great vehicle for clearing the mind. The very act of writing can be a self-healing practice and when we share our work and interact with other writers, we gain an even better understanding of our thought processes. From ancient Norse literature and the Psalms to today's Instagram poems, from traditional poetry from Zimbabwe and the Shona peoples to modern slam poetry, the universal language of rhythm if not rhyme enhances our sense of words, their meaning and their application to us.
If you are interested in exploring what poetry can do to enhance your own experience, here are a few ways you can explore the junction between words and well-being:
1. Write it out. There are several approaches to writing poetry that can help us become more introspective and expressive. Letter poetry is helpful when trying to resolve conflicts in personal relationships, as writing can help resolve longstanding pain and resentment, even if they are never sent. Another poetry "prompt" you can employ is to take a perspective that you don't agree with on an issue; walking a mile or writing a verse in the shoes of someone with whom you've disagreed can help create and maintain empathy and an open mind. 
2. Tell your story. Capturing your story in a poem and then sharing it with others can be very empowering, an act that makes us feel validated and heard. Listening to other people's poetry can also be impactful; when we hear others speak from the heart–even if they are talking about things that we don't relate to creates a safe space that diminishes social insecurity. 
3. Free your mind/free your self. When slam poets want to encourage another performer who's sharing their truth, they often call out "Get free!" This phrase embodies what writing and performing poetry can do. When you write, keep your "inner editor" in check and let your thoughts and feelings flow without second guessing yourself, crossing things out or overthinking as you go; just focus on what you want to say so your poetry is as close as possible to your truth. You can always tidy up your wok later!
4. Embody your poems. A notable characteristic of all the performing arts is that along with the emotions and the mind, the body is always involved. Bringing the body, feelings and intellect together is recognized by mental health professionals as fundamental to our overall well-being and relates to how well integrated we feel our whole self to be in our society. When we read or recoite poems, the act of performance engages all parts of us.
5. Recognize that art is a necessity, not a frill. Mental health professionals have observed that children and adults who are deprived of art tend to suffer from insecurity and mental instability. As a result, various forms of art have been used in the treatment of patients with neurotic and psychotic problems. In particular, modern psychotherapists and psychologists have found a therapeutic value in poetry that engenders rhythmic movements. One psychologist noted that repetition of the same movement reduces inhibition, allowing repressed feelings to surface. And when people move synchronically, they identify with each other and their shared response gives them an even greater sense of unity. 
6. Mix it up. Because of its broad number of forms, poetry works for both serious and light-hearted topics. It also lends itself to ritual–think playground games and lullabies as well as weddings and funerals. Poetry is often combined with other art forms such as music and dance. As you play with words, notice if you are moved to add images, music, movement to your poems–all are allowed!
While any art form can be liberating, poetry allows us to express our feelings in so many ways. You can write about depression using a metaphor, such as ice cream melting on the sidewalk or you can express yourself more directly by using a more narrative approach. Whatever the form, the release of thoughts and emotions–often long-harboured, even buried– can be like exhaling after having held your breath for a long time. Writing allows us to be introspective in the creation of our work, and then communal in sharing our poems via oral recitation, publishing or on-line.  In addition, poetry impacts the mind by working both the left and right hemispheres of the brain, synchronizing those areas controlling the rationality and logic with those controlling the creative and the imaginative.
Here's one more suggestion: educate yourself about mental illness. There are still stigmas about mental illness in our society. Too many people think of mental illness as something that can't happen to them and distance themselves from the topic. Others experiencing symptoms of mental illness such as depression, anxiety, and bipolar disorder have been taught to ignore or deny their experience as something to be ashamed of. If you or someone you know is suffering, writing poetry can help you process whatever you're going through, and reading poetry from writers who have had similar experiences can help you gain perspective and empathy. This is not to downplay the seriousness of mental illness, so if your feelings are debilitating and longstanding, do seek out help from a qualified mental health professional. If you are just in need of a tune-up, try poetry, starting with this reassuring poem by by Nayyirah Waheed that we chalked onto the sidewalk in front of Collingwood Town Hall in honour of Mental Health Month. 
— as you are
 'as you are.' says the universe. 
'after…' you answer. 
'as you are.' says the universe. 
'before…' you answer. 
'as you are.' says the universe. 
'when…' you answer. 'as you are.' says the universe. 
'how…' you answer. 
'as you are.' says the universe. 
'why…' you answer. 
'because you are happening now. 
right now. 
right at this moment and your happening is beautiful. 
the thing that both keeps me alive and brings me to my knees. 
you don't even know how breathtaking you are. 
as you are.' says the universe through tears. 
Spring is Sprung!
The spring is sprung, the grass is riz.
I wonder where the boidie is?
They say the boidie's on the wing.
But that's absoid. The wing is on the bird.
Unknown
Ah, Spring! April brings longer days, warmer weather and the unmistakable signs of Springtime: harbingers like the robins returning North and the first snowdrops pushing their way up out of the thawing earth. April is also National Poetry Month. Our blog this month is dedicated to all the activities that we've planned to celebrate poetry. Here's the lineup:
April 1:Take a gander at the water tower. For one day only, the Town of Collingwood agreed to let us rebrand as "CollingWord." Here's a pic in case you missed it; that climb up to the top with the bucket of paint was a real challenge! (Photoshopped water tower pic for April Fool's Day :  )
April 2:Today is a day for ranting–Rant poetry that is!While Rant poetry comes in all shapes and sizes, it's most commonly defined as a free-verse prose poem about an exasperating subject. I'll be leading a workshop on crafting a Rant poem for students in CCI's FLEX program. Look for their creations in a future Poetry Corner.
All Month:Take a stroll along the Train Trail and see the latest StoryWalk installation, featuring the acrostic poems of Canadian author Carolyn Pignat from her book The Poetree. The Train Trail begins at the Station Museum at 45 St Paul Street. and the pages of Poetree are displayed in cases along the trail. StoryWalk is a collaboration between the Collingwood Public Library and the Parks, Recreation & Culture department.
 The library is also featuring poetry for all ages in the display case near the circulation desk, so take a look. 
"Poetry Kits" have been placed at the Collingwood Museum and Centennial Aquatic Centre. Each kit is loaded with ideas and tools for anyone to build their own poem.
Check out the Poetry Month display in one of the newly installed display cases at Central Park Arena. There are poems by some Canadian and international authors featured as well as a "spontaneous poetry wall" for anyone wanting to share their prose and musings.
April 13:Orangeville's first annual Day of the Poets is an event all about poetry: reading, it, writing it and listening to it. There will be some workshops in the morning and all afternoon, local poets will be reading their poems from the Orangeville Library (yours truly will be appearing live-via-Skype at 12:30). And all over town, you will find poems in store windows. Check it out here:
https://www.inthehills.ca/2019/03/day-of-the-poets/
April 18:Poem in Your Pocket Day! Carry a poem in your pocket, recite it to staff at the Collingwood Museum or Centennial Aquatic Centre and you can get a pass for a free swim or skate I'll be prowling the streets of Collingwood with poems in my pocket, so stop me if you like one. If you share one with me, I will pay any outstanding library fines! 
April 23:"Much like beer, poetry is an acquired taste." Come to our first Pints & Poems evening and sample both! Hosted by Side Launch Brewing Company, this 19+ event is your chance to try your hand at creating a poem, reading some of your original poetry or sharing a favourite published poem while sampling some of the area's finest brews.
Poetry all month long–a great way to welcome Spring. Here's my favourite poem about spring by e.e. cummings, a poet who shed capitalization and punctuation like unneeded toques and mittens. And look in our Poetry Corner for a lovely poem about returning home to the area in Spring from local poet gloria kropf nafziger (who also eschews capital letters!)
[in Just-]
in Just-
spring          when the world is mud-
luscious the little
lame balloonman
whistles          far          and wee
and eddieandbill come
running from marbles and
piracies and it's
spring
when the world is puddle-wonderful
the queer
old balloonman whistles
far          and             wee
and bettyandisbel come dancing
from hop-scotch and jump-rope and
it's
spring
and
         the
                  goat-footed
balloonMan          whistles
far
and
wee
e.e.cummings
The Rhymes They Are a Changing
In its most recent survey, the NEA foundsteep increases in poetry readership across the board, but especially among women, minorities and adults with only some college education. Poetry has also gotten a major boost among rural audiences: almost twice as many people from non-metro areas read poetry in 2017 than in 2012. So if this who is reading poetry, what are they reading?
These days, poetry is far more than words printed on a page, bound into volumes and sold in the poetry section of bookstores or tucked away in obscure corners of libraries.  A major reason for poetry's growing popularity is that its definition has expanded.
One writer classifies poetry today as "broader, more viral and musical and culturally expansive, and therefore much harder to define and also harder to imagine going extinct." If you look at Rupi Kaur's books (milk and honey andThe Sun and Her Flowers), you'll notice that she has combined words and images both on the printed page and on line, leading to her moniker as an "Instapoet." Folksinger/songwriter Bob Dylan won the Nobel Prize in Literaturefor his "poetry."In her short story," English author Zadie Smith makes an oblique reference to Kanye West, saying, "He is one of the newer poets–the musical kind–and so his words tend to go everywhere, floating between our towers, rising above the city."
And it's not just how poetry is being written, but how's its being accessed. Rather than settling into armchairs in stuffy clubs to read the classics with cups of tea, poetry fans today are accessing poetry via a range of social media. I subscribe to two daily poem feeds, one from the Poetry Foundation (www.poetryfoundation.org/poetrymagazineand Poem a Day from the Academy of American Poets (www.poets.org/poetsorg/poem-day) Indolent Books (https://www.facebook.com/indolentbooks/), a publisher of poetry books and online projects has published a few of my poems and I receive regular updates on new submissions.
Various online literary magazines also appear on my email and Facebook feed and friends send me poems, often via social media (now that Facebook "knows" that poetry is one of my interests, all kinds of poems pop up on a regular basis–thanks, algorithm!) In addition, I get what I think of as poetry "bites" on my Instagram feed (to get started, here's a link to 12 Instagram poets worth looking into: https://www.huffpost.com/entry/12-instagram-poets-to-follow_b_58fbc278e4b0f02c3870eb05. Even Twitter has gotten in on the act; @BestCdnPoetry (https://twitter.com/bestcdnpoetry?lang=en) will take you to a comprehensive list of the Best Canadian Poetry of 2018. Truly an abundance of riches!
Because poetry is meant to be experienced, not just read, there are now ample opportunities to engage other senses as well. Button Poetry (https://www.youtube.com/user/ButtonPoetry) broadcasts poets reading/speaking/performing their poems on YouTube. Live poetry readings/slams/spoken word events are all the rage in settings as varied as classrooms to bars (look for our upcoming Pints & Poems event next month). And poetry is not only being spoken, it's being talked about. Last year PBS aired a series called Poetry in America on its stations and online. The show features wide-ranging and rich conversations about poetry with various celebrities in a format that expands the notion of poetry by marrying words and images to bring the genre to life in a new way.
The who, the what but what about the why? One of the reasons poetry matters again lies in its intrinsic nature–language compressed and intensified. Poetry has the ability to convey and comment on the sense of urgency many people report feeling in these turbulent times. All over the world, people are thinking and talking and debating about who we are and want we want to become (or return to). In an age when words are used as weapons, we seek clarity, comfort and hope in whatever words of wisdom we can find. When you pair this yearning for meaning with the availability of instant communication, it's clear why poetry has been liberated from the halls of academia and the slick world of traditional publishing. Poets today live in and embrace what one reviewer terms "the fast-paced, democratizing, hyper-connected culture of the internet." No longer the purview of the educated and affluent few, poetry is now available to all.
This may explain why so many of today's poets as well as consumers of poetry are people marginalized by mainstream society: youth, women, immigrants and refugees, indigenous peoples/people of colour. When times are tough, they're even tougher on those who are most at risk, and a result most likely to be involved in social protest and online activism. As poet Jane Hirschfield told the New York Times last year: "When poetry is a backwater, it means times are OK. When times are dire, that's exactly when poetry is needed."
The rules have changed, as our response to poetry no longer bound by academic dissection, as if we are meant "tie the poem to a chair with rope and torture a confession out of it…beating it with a hose to find out what it really means" as poet Billy Collins says in "Introduction to Poetry." At the same time, poetry invites us to slow down, to look/listen/think/feel–a refreshing break from the demands of the instantaneous "Like" response we've gotten used to on social media.
At their best, poems prompt as many questions as answers, generating uncertainty and mixed feelings. When we wish for easy answers to complex realties, poetry reminds us that its value lies as much in what it does to us as what we "do" to it. Next month is National Poetry Month. Let's take the opportunity to celebrate nuance and ambiguity–the stuff of human existence–and set aside the blunt instrument of a black & white/either-or/right v. wrong mindset. For this ubiquitous contemporary ailment, poetry may be the best remedy.
Take a look at Poetry Corner for a short poem that tackles a challenging subject with candor and courage.
The Rising Popularity of Poetry–Who Knew?
The January blog outlined 5 emerging trends in poetry with the promise to explore each in more detail. This month, the focus is on the rising popularity of poetry, especially interesting as pronouncements that "poetry is dead" were being made as recently as 2015! Back in 1992, a major survey indicated that 17 percent of Americans had read a work of poetry at least once in the past year. Just 20 years later, that number had dropped to 6.7 percent. This decline was unique to poetry among the literary arts and represented the steepest decline of any literary genre. By 2015, the downward trend didn't show any signs of abating.
In 2016, something happened: the number of print poetry books sold in Canada in 2016 grew almost 80% and then grew again in 2017. Last year, two of the Top 10 bestselling Canadian titles were Milk & Honey and The Sun and Her Flowers by Indo-Canadian poet Rupi Kaur and the final book of poems by Leonard Cohen became a best-seller when it was published posthumously in October. A similar renaissance is occurring in the UK and the US, meaning that poetry is now one of the fastest growing genres in the publishing industry worldwide.
What's going on? Let's look at the demographics for starters. Much of poetry's growth is being driven by young readers, who experts say "hunger for nuance amid conflict and disaster." In the aftermath of shocking world events, the words that spread are often not the words of politicians but those of poets. Susannah Herbert, director of the Forward Arts Foundation, which runs the Forward prizes for poetry and National Poetry Day says, "Almost everything a politician says is incredibly forgettable. There is a hunger out there for more nuanced and memorable forms of language."
In a recent article in The Guardian entitled "Poetry sales soar as political millennials search for clarity" provides one explanation, Andre Breedt, of the polling firm Nielsen, confirmed that sales were booming. His theory is that in times of political upheaval and uncertainty, people turn to poems to make sense of the world: "Poetry is resonating with people who are looking for understanding. It is a really good way to explore complex, difficult emotions and uncertainty."
Having grown up in the US in the 1960's, I can relate to that. Sometimes it's hard to find the words to express the fear, anger and resentment that bubbles up and boils over in tumultuous times. Just as we marched for civil rights and against the Vietnam war, teens and young millennials have become reengaged in political issues ranging from gun violence to climate change, and they want to be heard. Now as then poetry seems a particularly effective form to express strong sentiments. 
As Toronto poet Tara Farahani puts it, "Speeches are great, don't get me wrong, but with poetry, every word is so intentional, every line you're writing is intentionally building a story to make an impact." David Silverberg, founder of the Toronto Poetry Slam, says that it's not uncommon for poets who perform at the group's twice-monthly events to draw on major world news for their poems, in part because of what he calls "the intimate, blunt nature of the medium." 
Slam poetry and spoken word pieces are just a two of the formats by which poetry can now be accessed. The form's brevity and availability of technology means poetry can also be consumed on phones and shared on social media. Rupi Kaur not only leads the bestsellers list with almost £1M of sales, she also has 3.4 million followers on Instagram. Her message is one echoed by many young poets: "You tell me to quiet down / cause my opinions make me less beautiful," she writes in Milk and Honey, the #1 bestselling poetry collection of 2018, "but I was not made with a fire in my belly / so I could be put out."
While almost 30% of poetry reader polled are between 18-35, poetry has re-emerged as a form to address important issues for poets of all ages. Our Poetry Corner this month features a local resident "of a certain age" who uses her poem "This Angry World" to speak out on an issue of import to all of us who inhabit "this great blue sphere we all call home." I hope you enjoy it and will consider raising your voice–or pen–to speak out on any issue you believe needs attention and send it to us for consideration.
Poetry in 2019–the Trend Line is Good
Happy New Year! Each January, there are articles everywhere you look about starting the new year off "right." Whether it's "5 Easy Resolutions for Your Career" or "131 BEST New Year's Resolutions" (yikes!), there's no end to the advice available. Good news: this month's blog is not one of them! When it comes to poetry, my only "advice" is "try it–you might like it!
That being said, I do have some thoughts to share with you on what's happening in poetry in 2019. Here are 5 trends related to poetry you might find of interest. Over the next months, we explore each in more detail.
Here's the big picture:
1. The popularity of poetry continues to rise
| | |
| --- | --- |
| | The number of print poetry books sold in Canada in 2016 grew 79% over the previous year–the largest jump of any category–and grew again in 2017. In 2018, two of the Top 10 bestselling Canadian titles of theyears were books of poetry: Milk & Honey and The Sun and Her Flowers, both by 20-somethng Indo-Canadian poet Rupi Kaur. At the other end of the spectrum, The Flame, the final book of poems assembled by octogenarian Leonard Cohen, was an instant hit when it was published posthumously in October. |
| | |
| --- | --- |
| This is by no means just a Canadian phenomenon. In the UK, poetry sales went up by 15% in 2017 and in the US, a 21% growth in poetry sales occurred between 2015 and 2017, making poetry one of the fastest growing genres in the publishing industry. And people aren't just buying poetry, they're reading it: last year almost 12% of North Americans polled reported reading poetry–pretty amazing when a quarter of of them indicated not having read a whole book in any format in the past 12 months! | |
2. The audience for poetry is changing
Of those polled who read poetry, almost 30% were between the age of 18-35. Saul Williams, a famous slam poet (more about this later!) noted the cyclical nature of poetry's popularity, "It's always engaged a new generation of youth who have brought it back to the forefront of culture and put new terms on it."
The survey showed steep increases in poetry readership across the board, but especially among women, minorities and adults with only some college education. Poetry has also gotten a major boost among rural audiences: almost twice as many people from non-metro areas read poetry in 2017 than in 2012.
3. The definition of what makes a poem continues to expand
An attendee at a local poetry event last year told me, "When I was in school, the teacher said that all we needed to know about poetry was "Ta-da, ta-da, ta da-da; Ta da, ta da, ta da;  ta da, ta da, ta da-da; ta da, ta da, ta da." Wow-have things changed in the poetry world! Today, we're approaching close to 100 recognized genres of poetry. Some of these forms have been "discovered" by Western writers in other cultures, like the Sijo (a Korean verse form related to Haiku but with more syllables) and the Ghazal (an Arabic verse form traditionally focused on love).
Conceptual poetry uses the placement of words and characters on the page so that the poem's meaning is derived as much from its shape as its content. A genre that 's making a comeback is Prose Poetry, a composition often written in a "block" of text v. broken into verse lines (an early example is Hamlet's soliloquy by Shakespeare). Leaping off the page is the genre of Spoken Word, a broad designation for poetry intended for performance v. reading (see an example at left from local writer Linda Hurley).

A related form is Slam Poetry, a live performance in which the poet expresses personal story/struggle in an intense and emotional style and is judged by a random panel on the performance. Yup, that's a thing!
4.  The focus of poetry is changing
Not only is the "what" and "how" of poetry changing–increasingly, so is the "why." Addressing personal, social and political issues has always been a means of "speaking truth to power." In these fractious times, poetry has stepped out of the libraries and off the pages to march, protest and call out injustice. From the the #metoo movement and the call for justice from indigenous communities to the demand for equality by the transgender people, poetry has emerged as a chosen form to address important issues.
While focused on different themes, many poets are turning their talents to speak to key social issues and empower the disenfranchised. Short verses are being used to further social change by appearing not in books or journals, but on social media to raise awareness, written on banners at protests, even as tattoos to literally "embody" an idea.
5. How we access poetry is changing
We think of poetry as something we seek to read, but increasingly, poems come to us. Poetry in the public eye–usually combined with visual imagery–is a growing phenomenon. From the large-scale "activation" entitled Something to Say currently on display in and around the Brooklyn Museum in New York (https://www.brooklynmuseum.org/exhibitions/something_to_say) to the interactive Write the Wavesinstallation we created on the hoarding at the end of North Pine Street right here in Collingwood, poetry is getting out and about.
| | |
| --- | --- |
| | And while sales of poetry books continue to rise, many of us are accessing poetry the same way we get the news, the weather and updates from fronds and family–on our devices. If the medium is truly the message, Instagram has provided another platform where form and content are conjoined. Short enough to take in without scrolling down, these short texts–often laid out on a coloured square pleasing to the eye–mesh well with our 21st-century reading habits. |
If approached with an open mind, poetry can be delicious and satisfying. So I've got just one New Year's resolution for you to consider: make a point to add poetry to your reading diet in 2019. If you're not sure how to begin, here's what the poet Eve Merriam advises in "How To Eat a Poem":
Don't be polite.
Bite in.
Pick it up with your fingers and lick the juice that
        may run down your chin.
        It is ready and ripe now, whenever you are.
You do not need a knife or fork or spoon
or plate or napkin or tablecloth.
For there is no core
or stem
or rind
or pit
or seed
or skin
to throw away.
Poetry–good and good for you. Enjoy!
2020/20 Vision
Re-Membering
The Quilt of Turtle Island
What is a Community?
20/20 Vision by Day Merrill
Written and recited at the Mayor's Levee, January 2020
Even before the turn of the year, the phrase "20/20 vision" emerged as
both a descriptor and goal for the new decade.
But despite what we may have believed,
turns out there's no such thing as "perfect" vision.
Does this mean we should jettison the meme
for another, like "The Roaring '20s"?
Probably not, as that decade a century ago was marked by
boom times followed by the bigger boom of global markets going bust.
So what else can we do with these omnipresent integers?
How do we make meaning of this 2020 year thrust upon us?
For humans, our 20's are a time when we reach
adulthood, if not maturity.
In science, 20 is
the atomic number of calcium,
the third magic number in physics,
how many amino acids are encoded by the standard genetic code.
In sports, 20 is
            the maximum field of horses in the Kentucky Derby,
            the number of legal starting moves for each chess player,
how many questions you get in the guessing game.
Back in the day before cell phones,
"Hey Good Buddy–what's your 20?" rang across the CB airwaves
as trucks drivers and other road warriors
shared the location of the cheapest gas or the best pie,
warned each other of potential dangers,
kept each other company on long-haul drives.
From coast to coast to coast, that one question encompassed
Where are you now?
Where are you headed?
 What's going on where you are?
Are you OK?
Rather than striving for the impossible goal of perfect vision,
perhaps our first act of the decade should be to check in with one another,
leaving the arrogant certainty of the teens for a more measured approach  
Finding the strength all the way down in our bones to
to step forward into the unknown with purpose tempered with humility
to recognize that the only magic numbers are those that include all of us
to admit the need for connection and community embedded deep in our genetic code.
We are not in a horserace in which there can only be one winner.
We get more than twenty moves or twenty questions.
We are traveling this road together and more then ever
We need each other.
So rather than presenting a vision as a fait accompli
Let us enter into dialog with each other to seek the answers to the important questions:
Where are you now?
Where are you headed?
 What's going on where you are?
Are you OK?
 Hey Good Buddy-what's your 20 for 2020?
Some wars are just, or at least justified, others based on greed or graft.
All wars are an admission of defeat–
a failure of diplomacy, civility, love.
If the pen (or keyboard) is mightier than the sword, 
then poets are well equipped to take up arms.
But to what end?
The job of poetry is neither to exalt war nor to condemn it.
It is to stand clear-eyed, a caring yet objective witness and recall 
without flinching what we do to each other and ourselves
in war.
It is not just the battles that exact the toll, 
but each of us– those who fight, those who send 
others to do their fighting for them.
Drenched in righteousness or shame, we are all culpable 
and as members of one human race we all pay the price–
the loss of limbs, loves, lives.
The poetry's in the pity, one poet wrote
our words both barb and balm 
as we write our way to right a world that yearns to live
in peace.
 
The Quilt of Turtle Island by Day Merrill
Written and performed at the Niibi Water Series at the Awen' Gathering Circle
This quilt has been a long time in the making. 
At its centre, its core is an ancient turtle,
rising up from the earth, still bearing dirt and plants on its back.
Woven around the turtle are patches of deerskin, pierced with porcupine quills 
and decorated with slivers of mica so fine they look like tiny rainbows. 
Next come the trees–the 7 Grandfathers ringing the turtle along with the 7 Grandmothers, the ancient animals that still call this place home.
Surrounding the skins is a border of hemp, rough-cut rope worn smooth 
by hands hauling it over the sides of ships, now looped into a frame. 
Shards of cotton, linen, muslin–softened by time and wear punctuated by 
embroidery thread with names and words cross-stitched for practice and memory. 
Now the circle grows, encased by tightly woven grain bags speared by hand-forged iron nails, bent into pleasing shapes with hens and chicks scampering around the edges.  Next, a loose border of maple leaves rampant on a field of red and white, poppies bowing their heads, trilliums of all shades. 
And more: pieces of rich silk from saris conjoined with Dickey overalls, the collar of a golf shirt rimming a Loonie like the flute of a white flower guarding its precious core. 
At the outermost part, not a finished edge but a fringe, ready to add more as the quilt continues to grow over time.
This is our quilt; there are others all over the country–
our native or chosen land. 
Each unique to the people and places that have informed its story.
Each the same as one section of a larger quilt that connects sea to sea to sea.
This enormous quilt is so beautiful and various and new that it shines like the beacon of a lighthouse, shimmers like the northern lights, glows like a city on a hill or in a vale, 
a mosaic big enough to cover us all in this our home–Canada. 
Presented at the Inauguration Ceremony of Collingwood Council, 2019
Written and recited at the Mayor's Levee January 2019
The roots of the word are far from clear–
It's not just those whom we live near
It's that which we hold in common, and share:
Fair land, clear water, fresh air
Some of it's shaped by geographic forces
Part is our principles, history, resources. 
It's the circumstances that bind us together
When we take initiative to make things better
It's what we fight to keep or to change 
But never want to give up or exchange
It's the functions and duties borne by us all
Carried out from home as well as Town Hall.
It's all who come here to live, work and play
In a place many decide they will stay.
What makes us a community? This in a word:
The choice to be here, and be seen and heard
A place when we talk, we're heard and believed
Where in life we're supported and in death we're grieved.
The place that we start from or end up our days
That nourishes us in so many ways.
If we look, it's where we can always find good.
It's the place we call home, our dear Collingwood.