June 5 - July 21, 2021
A celebration of where we live, the land we enjoy, and the people around us. Showcasing the stories and experiences of our community through music, dance, poetry, photography visual art, and many more artistic expressions.
Engage
Online – discover the stories and experiences shared by our community in the Expression list and in Free Virtual Workshops by joining a diverse group of facilitators to learn a new skill or gain a greater understanding about a variety of topics.
On the Land – explore these community-shared expressions through a series of interactive trail markers positioned in outdoor spaces including along Collingwood trails, in parks, and in Collingwood Downtown, in mapped out loops here.
  Special Dates
Check out the special activities and resources to help commemorate these national days of celebration.
Check back regularly for added activities.
World Environment Day is celebrated annually on June 5th and is the United Nations' principal vehicle for encouraging awareness and action for the protection of the environment and the world we all share.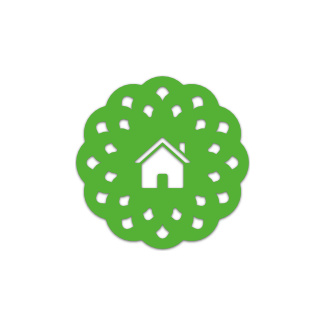 Canopy
The Town of Collingwood is pleased to introduce Canopy Collingwood- a community forest project aimed at increasing the Town's urban tree canopy on private lands. This program is made possible by the very generous donation of Julie DiLorenzo.
Collingwood residents will be provided a financial incentive in the form of a rebate on the cost to purchase up to two trees from a recognized nursery or garden centre operation.  Native species to the Collingwood area are preferred for the program, however not mandatory for the rebate.    LEARN MORE
June 21st is National Indigenous Peoples Day, a time to deepen our understanding, learn and recognize the contributions, cultural richness, unique histories, strength and resiliency of First Nations, Inuit and Metis peoples. It is also an important time to reflect on Canada's colonial history, present realities and the pathway to reconciliation.
Bell Tower Lighting
In honour of National Indigenous Peoples Day and to pay tribute to the lives lost and the harms inflicted by the Residential School System the Town Hall clock tower will be lit orange beginning June 21 through to the following Monday.
Digital Awen Gathering Place
The Awen Gathering Place is a space to recognize the First Nations presence in South Georgian Bay and create opportunities for engagement of Indigenous and non-Indigenous peoples. Similarly, the Digital Awen Gathering Place provides educational resources to further that engagement and understanding.  
LEARN MORE
June 27th is Canadian Multiculturalism Day! Discover the various cultures that bring Canadian society to life by participating in the virtual activities happening across the country and learning more about the members of our own communities.
Multiculturalism in Canada
Discover the significance of multiculturalism in Canada — ensuring that all citizens keep their identities, take pride in their ancestry and have a sense of belonging. 
LEARN MORE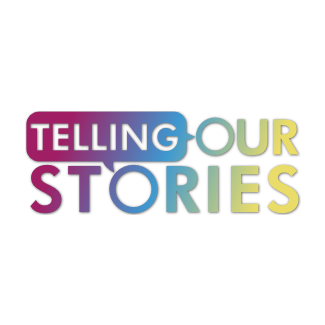 Telling Our Stories
Telling Our Stories
explores the unique experiences and cultural perspectives of identity, resilience, and healing through the lens of the storyteller. By sharing our stories, we keep them alive.
Telling Our Stories | Dr. Rita Shelton Deverell
In celebration of Black History Month our special guest Dr. Rita Sheldon Deverell explored the role of storytelling as a catalyst for social change.  
WATCH NOW
Telling Our Stories | Through Poetry
Poet Laureate of Collingwood, Claudia Ferraro spoke with published Canadian authors Phoebe Wang, Laura Ritland, Randy Lundy and Michael Fraser who share readings and conversation in celebration of National Poetry Month.  
WATCH NOW
A Statement from The Town of Collingwood regarding Canada Day:
July 1st is traditionally a time to reflect with pride and gratitude on this country we are fortunate to call home. Through the crisis of the pandemic, over the past 18 months, we have seen countless demonstrations of compassionate support, locally and nationally, that defines and exemplifies the best of Canadians.
The recent discovery of hundreds of unmarked graves of children at former residential school sites is a stark reminder of a tragic and shameful part of Canada's past. The Town of Collingwood is strongly committed to inclusion and diversity, and we know there can be no forward progress without recognition of the past.
We can and should collectively hold ourselves accountable for the acts of the past. We can use this awareness to forge ahead constructively in support of, and in consultation with, the communities these past actions have so grievously harmed. Together we can become a municipality that leads by example and embraces the new learnings that are needed to acknowledge and celebrate all of our community members equally.
We are Canadian and together we CAN do better.
On July 1, 2021, we invite our community to observe, reflect upon, and share a recognition of the past. Our call is for all residents and visitors to take time to acknowledge the truths of our collective history. We call for support those for whom the suffering and the legacy of the residential schools continues. We call for Collingwood to be a part of actions that lead to reconciliation.
It is in this spirit that the Town of Collingwood presents the We CANada Project.
We CANada
We CANada is an invitation to contemplate our collective history and cultural diversity. Together we CAN unite on this land we love and together we CAN take action to build pathways towards solidarity, shared understanding, and reconciliation. We CANada challenges us to take meaningful steps forward, to be inclusive with our words and intentions, and to celebrate the strengths that unite us.
What can each of us do as individuals, as neighbours and as a community to bring about change? How can we build a system which acknowledges our shared history, honours the lives tragically taken and fuels our collective growth as a nation? Let's share our intentions with each other.
This Canada Day, may we all take pause to be kind, listen to stories being shared, and be part of the pathway to change.
Beginning July 1st, look for the We CANada sidewalk chalk drawings in Downtown Collingwood and throughout the Collingwood Trails Network. Consider the ways you can help bring about change and create a better, more just community. Use the chalk provided to share your ideas and state your intentions. Spread the word using #WeCANada.
Canada Day Resources
Canada Day 2021 | Check out the Federal Government's cross-country trip exploring Canadian culture, enter contests, and enjoy a virtual fireworks display | Here
Chalk Challenge | The Optimist Club of Collingwood is challenging families to capture the meaning of Canada Day using chalk. Entries must be submitted by July 1 - full details available | Here
  Virtual Programs
  Explore