Collingwood Live & Original
Live & Original Music Initiative
The Collingwood Live & Original Music Initiative aims to create opportunities for musicians to connect, collaborate, and cultivate their craft. Empowering artists and fostering a community culture that values live and original music unlike anywhere else. 
Amphitheatre Concert Series
July 7 - August 26
The Collingwood Live & Original Music Initiative creates opportunities, such as the L&O Summer Concert Series, for musicians to connect, collaborate, and cultivate their craft. Spend an evening on the shores of Georgian Bay enjoying live music, performed by a diverse selection of established and emerging artists from across the province. Collingwood L&O Summer Concert Series is presented by the Town of Collingwood.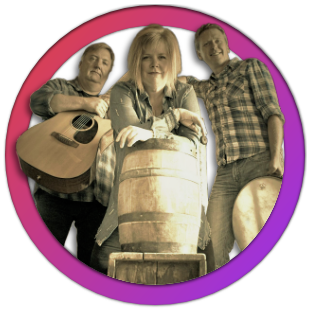 Shipyard Kitchen Party
Friday, July 7 | 7:00 p.m.
We're Great Big Sea having a dram too many with Stan Rogers. We're Gordon Lightfoot meets "Who's Line is it Anyway?" We'll make you stomp your feet and we might also make you cry.

But, no matter what, we WILL have a great time with you.

Shipyard Kitchen Party features John Eaton (Guitar, Bass, Mandolin, Vocals), Sacha Law (Bass, Vocals) and Jason Murphy (Bodhran, Vocals).
Hunter
Friday, July 7 | 8:00 p.m.
A five piece original indie band based in Barrie, Ontario originating from some of the top Ontario cover bands prior to their 2001 debut. These guys have the experience and reputation for packing some of the best rooms around. From their "HUNTER- HERE AND NOW" cd released in /04, they have received national airplay in Canada, some U.S. and European stations, soon followed by sales in those distribution markets. They have made their mark opening for some of Canada's best recording acts such as Pat Travers, David Wilcox, Kim Mitchell, Brighton Rock, Honeymoon Suite, Stampeders, Teenage Head, Loverboy and U.S. classic, Dr. Hook.

Along with their originals, they have most recently brought back some of their past influential cover songs into the mix making them a definite must see band for any venue wanting to party to the great classic and retro music of the past.

SCOTT HUNTER – Lead Vocals, Guitar JAMIE SCHNEIDER – Keys, Vocals RON HIEGELSBERGER – Drums, Vocals STEVE SKINGLEY – Bass, Vocals ANDRE PELLETIER – Guitar, Vocals
Jay Kipps Band
Saturday, July 22 | 7:00 p.m.
Hailing from Ontario, Canada, the Jay Kipps Band brings a fresh blend of insurgent country, drawing inspiration from Americana, surf music, murder ballads, and spaghetti western soundtracks. Their debut album, "How To Polish Your Longhorns," showcases their unique sound, refusing to play it safe. With Jay Kipps on lead vocals, harmonica, and guitar, Chad Burford on lead guitar, Cory Bruyea on drums, and Chris Lubker on bass and backup vocals, the band's instrumental skills shine. Kipps, coming from an artistic family, found his musical passion through his father's record collection, influenced by the sounds of Harry Nilsson, Sonny Boy Williamson, Duane Eddy, and more. Their album captures a genuine and authentic experience, touching on themes of home, loss, love, and life. Recorded in just three days, the album reflects Kipps' affinity for the '60s and '70s sound, embracing a raw and honest approach. Songs like "Everyone But Me" delve into personal experiences, while "The Only Reason" serves as a heartfelt apology to Kipps' wife, now becoming a standout moment in their live performances. With notable collaborations and shared stages with esteemed musicians, the Jay Kipps Band continues to make their mark in the music scene.
Blackburn Brothers
Saturday, July 22 | 8:00 p.m.
The Blackburn Brothers is a band of actual brothers - Duane, Brooke, Cory, Robert, and Nathan - whose unique bond sets them apart. With a musical lineage connected to Toronto's rich history, including R&B legend Bobby Dean Blackburn, their soulful sound resonates in every track. The band has received accolades, such as the Maple Blues Award for Best New Band in 2010 and a Juno nomination for Blues Album of the Year in 2016. Duane and Cory have also garnered individual nominations for their exceptional musical talents. In 2023, the band proudly became inductees into the Canada South Blues Society Hall of Fame.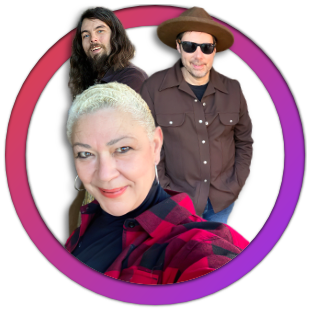 Queen M
Saturday, August 12 | 7:00 p.m.
"The power of Soul can never be extinguished" There's still a misconception that the only authentic Soul music came from Detroit, Memphis and Muscle Shoals. But since that heyday in the 1960s, it's been proven repeatedly that Soul music can be made anywhere, and at any time, so long as the artist is able to lay themselves bare and tell their story.
Kirk Diamond
Saturday, August 12 | 8:00 p.m.
Juno Award-winning singer, songwriter, and producer Kirk Diamond defies limits and spreads messages of unity, inclusion, and love through his reggae and dancehall music. Joined by The Movement Of Ahryel, Kirk Diamond's musical journey has garnered critical acclaim. His debut EP, "Greater," became a chart-topping sensation, earning him a Juno Award for Reggae Recording of the Year in 2018. Influenced by the philosophies of Haile Selassie and Marcus Garvey, Kirk advocates for the unification and empowerment of people of African descent. Committed to social change, he actively participates in marches, protests, and events promoting equality. Kirk Diamond remains humble while pushing the international influence of reggae music.
The Human Rights
Saturday, August 26 | 8:00 p.m.
Toronto's The Human Rights are a standout band in Canada's reggae scene, staying true to their roots while infusing jazz, funk, and R&B influences into their modern, energetic sound. Led by Friendlyness and JUNO nominee Tréson, their latest album, "Reggae Strong," showcases their growth and collaboration with renowned Canadian reggae artists. The album's single, "Peace Gun," addresses the world's current state with powerful lyrics and a captivating groove. Paying homage to Toronto's reggae history, they include a cover of Sly & Robbie's "Red Hot." The album is dedicated to keyboardist Bernie Pitters, a legend in the Canadian reggae scene, solidifying The Human Rights' place among the international reggae community. With notable performances and radio play, their music unites and uplifts listeners during challenging times. "Reggae Strong" represents The Human Rights' finest work yet.
Parking for the event can be found on Birch Street North; however, please be aware that parking spaces are limited. To alleviate congestion and promote sustainable transportation, we encourage attendees to consider traveling by trail, on foot, or by bike. For the convenience of individuals with accessibility needs, drop-off is allowed at the designated location on Maple Street North. It is important to note that vehicles parked in designated no parking areas are subject to fines or possible removal, so please adhere to the parking regulations to ensure a smooth and enjoyable experience for everyone.
Food & Beverage
Onsite food trucks and bar services, provided by Side Launch Brewing, offer a taste of local flavours available for purchase. The Quench Buggy will also be stationed nearby - providing refreshingly cold water to keep you hydrated throughout the event - bring a reusable bottle to refill.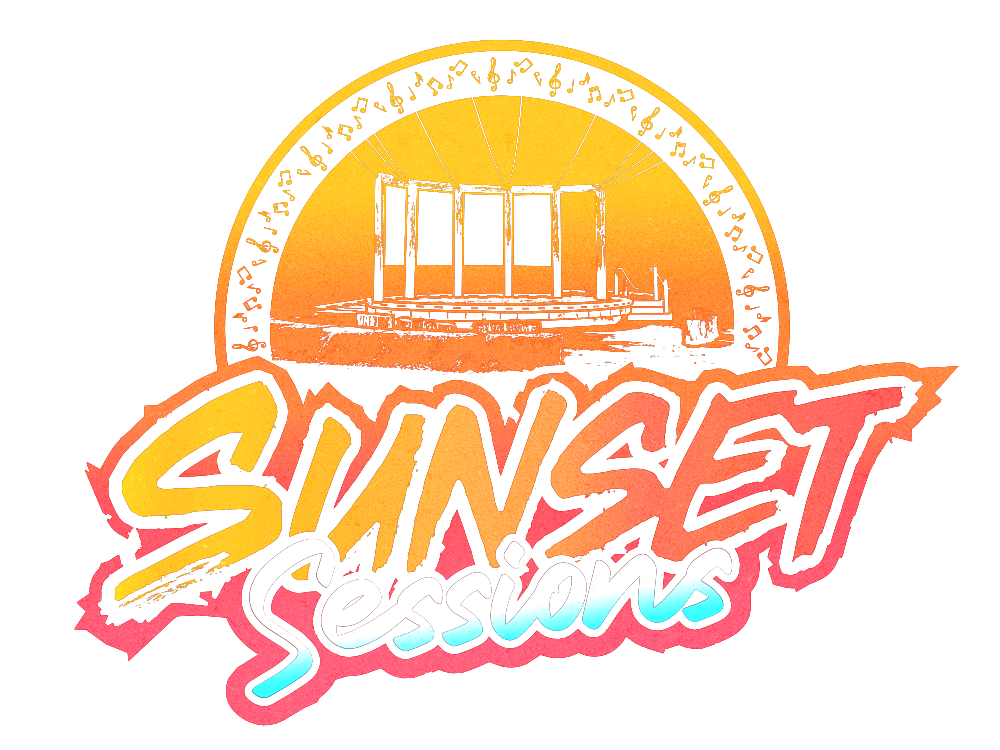 Sunset Sessions
Saturday, May 27th, 6:30 p.m.
Get ready to rock out at Sunset Sessions, a concert like no other presented by Live and Original! Experience the incredible musical talent of artists all under the age of 17 as they take over Sunset Point's outdoor stage. Don't miss out on this epic night of live music, free for all to attend on Saturday, May 27th starting at 6:30 p.m.

But that's not all - come out and support your local community pantry, Project Butterfly, by bringing along shelf-stable food and hygienic product donations. The Collingwood Youth Centre will be on location to collect your generous donations and help make a difference in the lives of those in need in our community.

This is an event you won't want to miss - whether you're a teen or just young at heart, Sunset Sessions is the place to be on May 27th. So grab your friends and family and rock the joint at Sunset Point!
Lola Eden is a 15-year-old alternative pop singer and a self-taught guitarist. Highly influenced by Billy Eilish. Last July Lola performed on Canada Day with Roger Harvey at the Collingwood Brewery. This year Lola was awarded three gold medal certificates for her performances at the Barrie Kiwanis Musical Festival, and later was invited to perform at the Spirit of Music Showcase Concert in Barrie. This June she will be competing at the provincial level in Niagara Falls.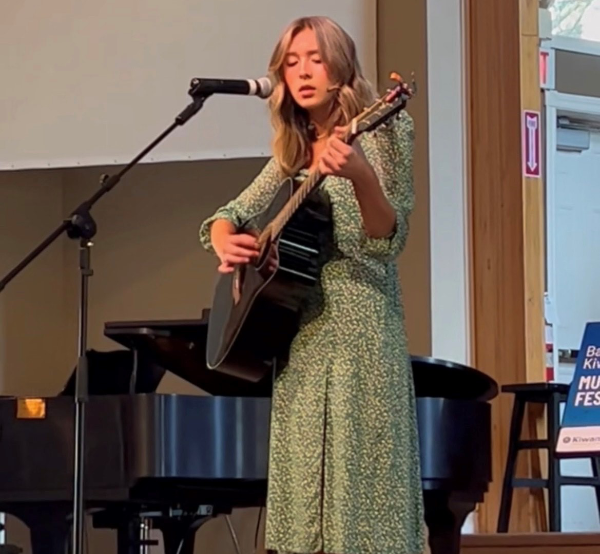 Reed started off his guitar journey at the tender age of 9, his passion grew from then on and he recently adding singing to his accomplishments and has been practicing nonstop ever since.

Georgia started singing at age 4, humming melodies and writing songs, until eventually she started taking it seriously at age 10 and has been performing ever since.

Reed and Georgia have been practicing together since they met in grade 8, ever since then they've been enjoying performances as a musical duo.
Almost as soon as they could walk and talk, The Leynes Brothers were encouraged to take music lessons. Mom and dad believed it would help them develop grit and confidence. Eventually they did what no other kids seemed to be doing in the town of Collingwood. They got a street busking license and played every week for locals and tourists. The boys embraced the challenge of learning new songs and loved the feeling of performing in front of a cheering audience. Today, Jude aspires to be a music professor and Carter is off to engineering school. They continue to hone their playing skills, knowing that no matter how tough life gets, the world is always much better when there's music.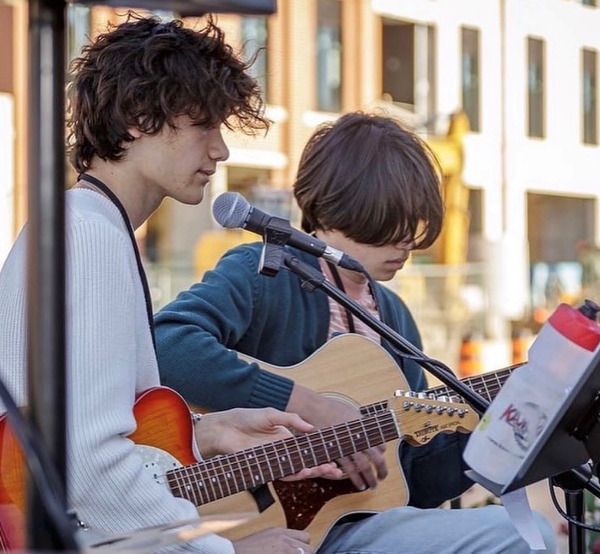 Charlie's musical journey began at age seven, playing drums and singing in Rock School. After learning to play guitar last year, she immediately began writing songs. Charlie was recently chosen as one of five finalists through Owen Sound Youth Discoveries and will be performing at Summerfolk 48 this year. Her goal now is to get experience playing her original music in front of live audiences.
Emilia Redman currently resides in Stayner Ontario. She is 11 years and is in grade 5, attending Clearview Meadows elementary School. She is a regular performer with the Clearview Community Theatre, having recently performed in the musicals Princess What's Her Name and Rise Up. She is currently rehearsing as the lead in Joseph and the Amazing Technicolor Dream Coat being presented at the Presbyterian Church in Collingwood.
Kendall Lily is a 16-year-old musician/singer/ songwriter, and currently performs at festivals, as well as community and church events. Kendall plays mostly acoustic guitar while performing, but also plays electric guitar and some piano and drums. She loves playing covers from current artists as well as from retro iconic performers and her own original content. Kendall loves to tell story through song and share the gift of music with people.
Magenta is a 17-year-old singer-songwriter born in Newcastle, England though she has spent most of her life in London, Ontario. Her indie/folk/pop musical style alongside her relatable and vulnerable lyrics connect with her growing audience. Magenta has been song writing since the age of 13 and released her debut single, "Finding Myself", in 2021. She has since then collaborated with other artists and producers. She released her first collaborative single, "Over and Over", with French electro chill-pop artist, Lonely in the Rain, which has gained over a million streams to date. Magenta also released her debut EP titled "Lost in Plain Sight" on March 3, 2023.
Live & Original Spotlight is our premier virtual show that delivers an entertaining and engaging experience to our music community, wherever they might be. Hosted by John Eaton (The PEAK FM) & Tyler Cleary (Town of Collingwood), each episode shines a spotlight on local musicians, venue owners, and music industry leaders. Revealing helpful advice, entertaining stories, and great music! 
Spotlight SEASON TWO airs the second Monday of each month at 7:00 p.m. on the Simcoe Street Theatre Facebook Page.
|   | Season One  is available for streaming now! All 20 episodes in one convenient place. |
| --- | --- |
| | The debut episode featured the musical talents of Craig Smith and the industry leadership of Darrell Mussel, owner/opperator of the Huron Club. Like most test flights, our first episode didn't quite get off the ground smoothly. But we stuck the landing and the music and messages remain just as important. |
| | Laura Conning and partner Nelson Beattie chat Route 26 and play us a tune. Josh Maitland from Red Room Recordings and of the band Swampy & the Note Troll, talks about recording and performs his new single Wage Slave. |
| | Special guest Patti Kendall, from the Blue Mountain Village Association, talks digital performances and the new landscape of events and musical guest Ryan MacIntyre brings us all together with the sound of music. Oh, and Tyler get's a hair cut! |
| | Singer-songwriter, author, and founder of Great Big Sea, Sean McCann shares his music with us while Industry guest, and local music champion, Steve Vipond - owner of CROW. Bar and Variety and Bruce Wine Bar, talks about bring folks together for music. |
| | Special guests are musical dad & daughter - Chuck and Ella Baker - and Tori Hathaway - Artistic Director for Emerging Artist program at Ontario Musicians Co-operative Inc. |
| | Joining us this episode is Warren Copnick, Director of National Promotion at Sony Music Canada, along with the amazingly talented electric violinist, Victoria Yeh. |
| | Brandon Houston, The Collingwood Foundry and CEO of Switch Video, talks digital delivery. Susan Cook, manager of the Blue Mountain Foundation for the Arts, maps recovery for the arts. While local musician and all around cool guy, Jason Redman, treats us all to some tunes! |
| | Live & Original Alumni, Sohayla Smith & Adrian Smith joins us to perform a couple songs from her new album, I'll be the Meteor. Also joining us is the president of the South Georgian Bay Music Foundation's, Charlie Gudaitis. |
| | Joining us this time is Bernadette Connors, hot out of the recording studio with John-Angus MacDonald (from The Trews)! Also joining us is Mark Cameron, Reginal Program Director of Central Ontario, Corus Entertainment, to share some intel on how to get played on the radio. |
| | It's our 10th episode and we've got Mike McCarthy & Erica Prinn-McCarthy of The Mike McCarthy Band, Creative Space Developers, Richard & Anke Lex, and Karen Cubitt, Manager of Culture & Events with the Town of Collingwood, sharing details on our Virtual Canada Day festivities. |
| | Joining us this episode is musical father-son duo Fran and Adam Webster - with special appearance from wife/mom, Annalee Webster. Also joining us is film producer, Tom Strnad - the multi-talented man behind the Mountain Goat Film Company Inc. |
| | Joining John Eaton and Tyler Cleary on this episode is pop singer-songwriter and recording artist, Brian Miessner, also joining is the man behind the music for many live shows in the area, Roger Robinson, President & CEO of CHS Productions. |
| | Local singer-songwriter and recording artist, Shane Cloutier shares his latest music video Rain Check and upcoming release of new single, Catching Up. Producer, engineer, and musician Shawn Kelly of QV Studio also joins us to share wisdom on recording practices. |
| | John's on vacation and Tyler is flying solo as host! Joining him is Ryan MacIntyre and Rosemarie Garrity O'Brien to discuss Collingwood's busking program and the busker video series. We also checked in with a few of our past guests for updates, too! |
| | With John still away, Tyler has a clip show extravaganza to share! With special updates from Jason Redman and Swampy & the Note Troll's Josh Maitland. We also take a walk down memory lane as we look back at some great Music Lab performances from 2019.  |
| | Not quite done reminiscing, Tyler hosts the last of the Clip Show Extravaganza. This time with updates on The Mike McCarthy Band, a special music writing video from Stephen Stanley. Another stroll down memory lane with more video clips from the vault. We'll also checkout a clip from another great online series called From Home and a short video from the band JULY TALK! |
| | After sleeping in, hosts John Eaton and Tyler Cleary are back with another episode of Spotlight. Joining them is singer/songwriter Romney Getty and artist manager Hanna Cameron.  |
| | Artists, musicians, and brothers - Ben & Kyle Hannah - otherwise known as Mountain Head - do everything but Make it Mundane as our musician guests! Also joining in on the fun is the man with the charismatic voice and plethora of music knowledge, nonother than musicologist Jeff Woods! |
| | Digital-duo John Eaton and Tyler Cleary are joined by Villa Sound owner & recording engineer, Adam Fair and talented musician, Jamie Ciotka. We also share some details on what our friend Chris Scerri is up to that has helped bring music back to the streets of Collingwood safely. |
| | John Eaton and Tyler Cleary close out the first season of Spotlight with returning guest Ryan MacIntyre and the psychedelic siren of Sunday music, Madison Galloway! We also take a look back at our series and thank past guests and our wonderful viewers that made this a success! |
The annual Collingwood Art Crawl is a celebration of art and creativity in all its forms. In that spirit, Music Crawl is the self-guided tour of Collingwood's musical soundscape! Immerse yourself in the zenith of creativity as you explore a variety of artists, mediums, and musicians in the re-imagined and virtually presented 2020 Collingwood Art Crawl. Bring the noise home by checking out the Crawl Musicians below or check out the complete list of unmissable artists by visiting the Collingwood Art Crawl page and get inspired!
 
 

Alyssa Tess

A singer/songwriter who used her circumstances to challenge herself to write new music based on random prompts. Listen in and hear what she created.

Ryan MacIntyre

An in depth look at the inspirational story behind the original song Everything is Fine.

Sohayla Smith Band

Sohayla Smith and band play some of her lesser known originals coming out on her next album, as well as a few hits off her latest record, I'll Be the Meteor.

The Mike McCarthy Band

The Mike McCarthy Band performs a collection of original songs performed at their first live, physically distanced, outdoor concert at Duntroon Highlands Golf Club.

Madison Galloway

An emerging artist with a soulful voice performing catchy original folk-rock tunes with guitar and harmonica, along with drummer, Carmelo Papazoglou.

Jessica Spurrell

A musician and songwriter drawing inspiration from folk, indie and pop styles resulting in warm atmospheric sounds with meaningful lyrics full of feeling.

Marc Anderson DesRochers

A singer songwriter blending varied musical interests into something he calls his own.

The Honeyrunners

A northern band with southern roots, hot-blooded and rife with heartache.

Triple John Music

Music inspired by eclectic influences makes this a unique must hear.

The Decklan Funston Band

A trio of college students who recorded in a rental rehearsal room in Toronto. You'll hear a selection of their own original music compositions.

Jessie Gosling

A singer/songwriter whose dramatic and honest songs pull from the folk genre with pop influences.

Alan Small

A local songwriter and performer sings four original songs with images and energy of Georgian Bay and our town.

SOUP

A jazz inspired band, formed in highschool, and influenced by indie, jazz and experimental music genres.

Melissa Dawne

A recording artist who embraces her roots in an electric folk, indie genre, with a unique style and soothing vocals.

The Treeline

A band who strives to capture the personalities and diverse landscape of rural Canada with thoughtful arrangements and graceful melodies.

Miranda Journey

An indie folk rock singer and songwriter, inspired to pursue her craft through relatable songs that are close to her roots.

Megan Anne

An award-winning indie pop musician, whose music is described as approachable and perceptive.

Glacial Erratic

A quartet whose banjo-funk, rock-fusion, produces a powerhouse of groovy sounds complimented by comedic lyrics.

Bureh BK & The Shop

Jazz quartet Bureh Bk & The Shop perform a set of their originals recorded live from Dreamland Studios in Toronto.

Tyler D. Reed

A musician who writes and records emotional soundscapes and beautiful melodies, browsing ideas from ambient, jazz, and post rock music.

 Hubbards Hustlers 

A four piece band that blends modern rock with an upbeat surf vibe that gets everyone singing and dancing.

Sohayla Smith

Playing her original compositions on her Celtic concert lever harp, this songwriter incorporates her arrangements of her favourite pieces by Irish harpist O'Carolan as a medley.

Jay Kipps Band

This special, physically distanced set recorded exclusively for The Collingwood Art Crawl features songs from their first record How to Polish Your Longhorns and new material yet to be released.

Brianna McGowan

Performing a selection of songs on the banjo, this folk-style singer songwriter enjoys writing expressive songs that draw audiences into her performance.

Whisky River

This 4 piece group of seasoned musicians performs original songs inspired by their individual musical tastes from a variety of genres.

The Matthew & Richard Duo

A father & son jazz duo performing original compositions, American standards, and pop songs with a classic jazz sound and our own original flair.

Myrle

Jamie Clarke and Brandon Munday team up with sculptor Nathan Sowrey and his Woven Woods.  Witness Nathan as he creates to the music in his own back yard.

Sydney Riley

A performing songwriter well-known for her heartfelt originals including her first single, I Am the Ocean.

Drew McIvor

Simple things matter to this musical artist who isn't afraid to "make a splash" with influences in roots, world and acoustic soul melting into a storybook of song.

Swampy & The Note Troll

A blues rock band comprised of music professionals from songwriters to production techs, who draw their inspiration from a weekend jam when they needed music the most.

Mountain Head

An alternative rock band channelling a mixture of psych-rock, alt-rock and elements of electro-pop and jangle pop into their own unique sound and contagious melodies.
Music Labs are the motivational and inspirational gatherings of harmonious sound, collaborating creatives, and seekers of experimental freedom. It is a hub where people of all ages, abilities, and tastes can collaborate with one another, share ideas, and test out new sounds. Guest-host musicians kick things off - sharing their experiences, connecting participants, and facilitating the discussion. Whether you're just a fan of live music, looking for feedback on your latest original composition, or just want to jam with the band – there is always a reason to come to, tune up, and jam out. 
All ages and experience levels are welcome. Bring your instruments!
Music Labs: On-Demand are the continuation of our popular Music Lab series. Based on demand and hosted by Collingwood's music leaders. On-Demand provides more opportunities for musicians to collaborate and explore their creative boundaries collectively, while the Simcoe Street Theatre provides the space.
Live & Original Presents proudly showcases our emerging artists, established acts, and renowned talents. Presents is a partnership opportunity for musician's that increases public exposure through promotional support and reduces financial barriers by offering performance space. Liberating the artists so they can focus on what matters most – presenting their music! 
Supporting local artists and passionate individuals is our path to fostering a more inclusive and creative community. Which is why we're always looking for opportunities to collaborate with others. If you're interested in being part of the Live & Original Music Initiative - then let us know!  
To reach event organizers, contact:
Town of Collingwood
P.O. Box 157, 97 Hurontario Street
Collingwood, Ontario L9Y 3Z5
705-444-2500 x3382
Email: prc@collingwood.ca