Collingwood Festival for Canada
Celebrate Canada Day in style at the Collingwood Festival for Canada 2023! Immerse yourself in a day filled with exciting activities, delicious food, and unforgettable moments. From capturing selfies with Canadian icons to enjoying tasty pancakes and exploring local markets, there's something for everyone. Groove to foot-stomping music, join the scavenger hunt, and let the kids unleash their creativity at the Lego Creative Club Kids Zone and the Family Bike Parade. With photo booths, face painting, a Rubber Duck Race, and an amazing evening concert, it's a day of pure enjoyment. Don't miss out on this incredible event in historic Downtown Collingwood, where you'll find a vibrant atmosphere and plenty of family-friendly fun!

Candid Canuck
Town Hall — All Day
Seize the moment to take a 'selfie' with a Canadian Icon, creating a lasting memory of your Canadian spirit beneath Collingwood's iconic clock tower. Don't forget to enter your photo in the Collingwood Downtown Facebook contest for a chance to win incredible prizes.
Celebrity Pancake Breakfast
Town Hall — 8:00 - 11:00 a.m.
Indulge in a beloved Canada Day tradition at the Celebrity Pancake Breakfast. Gather with family and friends to savour delectable pancakes expertly prepared by our talented Celebrity Chefs. Adults can enjoy this scrumptious meal for $5, while kids can join in for just $3. While you wait for your pancakes, immerse yourself in delightful live music and get a picture at the photo booth.
Farmers' Market
Pine St. Parking Lot
8:00 a.m. - 1:00 p.m.
Discover a vibrant selection of local vendors offering an array of organic produce, fresh fruits, artisanal baking, quality meats and cheeses, beautiful flowers and trees, delectable jams and preserves, pure maple syrup, honey, and an assortment of handcrafted treasures. A world of flavours, scents, and handmade wonders await at the Collingwood Downtown Farmers' Market.
Music Stomp Downtown
8:00 a.m. - 4:00 p.m.
Stomp, walk, wheel, or dance your way across four outdoor locations featuring foot-stomping music from ten talented acts.
| Musician | Time | Location |
| --- | --- | --- |
| Paige Warner | 8:00 - 10:00 a.m. | Eddie Bush Arena |
| Emily Chambers | 10:00 - 11:30 a.m. | Minds Alive |
| Kendall Lily | 11:00am - 1:00 p.m. | Eddie Bush Arena |
| Chuck Baker Band | 11:00am - 1:00 p.m. | Sheffer Court |
| The Last Call Jazz Trio | 12:00 - 1:30 p.m. | Tremont Square |
| Bob Woodcock | 1:00 - 2:30 p.m. | Minds Alive |
| Motes and Oates | 2:00 - 4:00 p.m. | Eddie Bush Arena |
| Romney Getty Band | 2:00 - 4:00 p.m. | Sheffer Court |
| Huronia Hot Strings | 2:30 - 4:00 p.m. | Tremont Square |
| Wyatt MacRae | 3:00 - 4:00 p.m. | Minds Alive |

Music Stomp Scavenger Hunt
Downtown Collingwood
8:00 a.m. - 4:00 p.m.
Explore Collingwood's Canada Day Music Stomp spying special points of interest along the way! Identify where each was found by matching the general location with the photo number and return your completed map to the booth outside of Town Hall by 4:00 p.m. to collect a prize. Download your scavenger hunt or pick one up at the Town Hall booth.
LEGO Creative Club Kids Zone
Town Hall — 10:00am - 4:00pm
Calling kids of all ages! Get ready for a day of unlimited creativity, building, and fun! With over 15,000 LEGO® Bricks and 500+ EverBlocks available, you can design and create to your heart's content. Don't miss the chance to snap a photo in front of our Giant Chair and Canada sign for memorable photo ops. Let your imagination soar at the Lego Creative Club Kids Zone!
Family Bike Parade
10:00 a.m.
Starts at Trott's Sports Excellence Parking lot and concludes at Collingwood Library. Decorate your Bike showing your Canadian Pride! Prize awarded for the best decorated.
Citizenship Reaffirmation Ceremony & Gigantic Canada Day Birthday Cake
Federal Building — 12:00 p.m.
Everyone is invited to reaffirm their Canadian Citizenship, receive a commemorative certificate, and have a free piece of birthday cake, courtesy of Loblaws! This is a great way to celebrate and recognize our great country!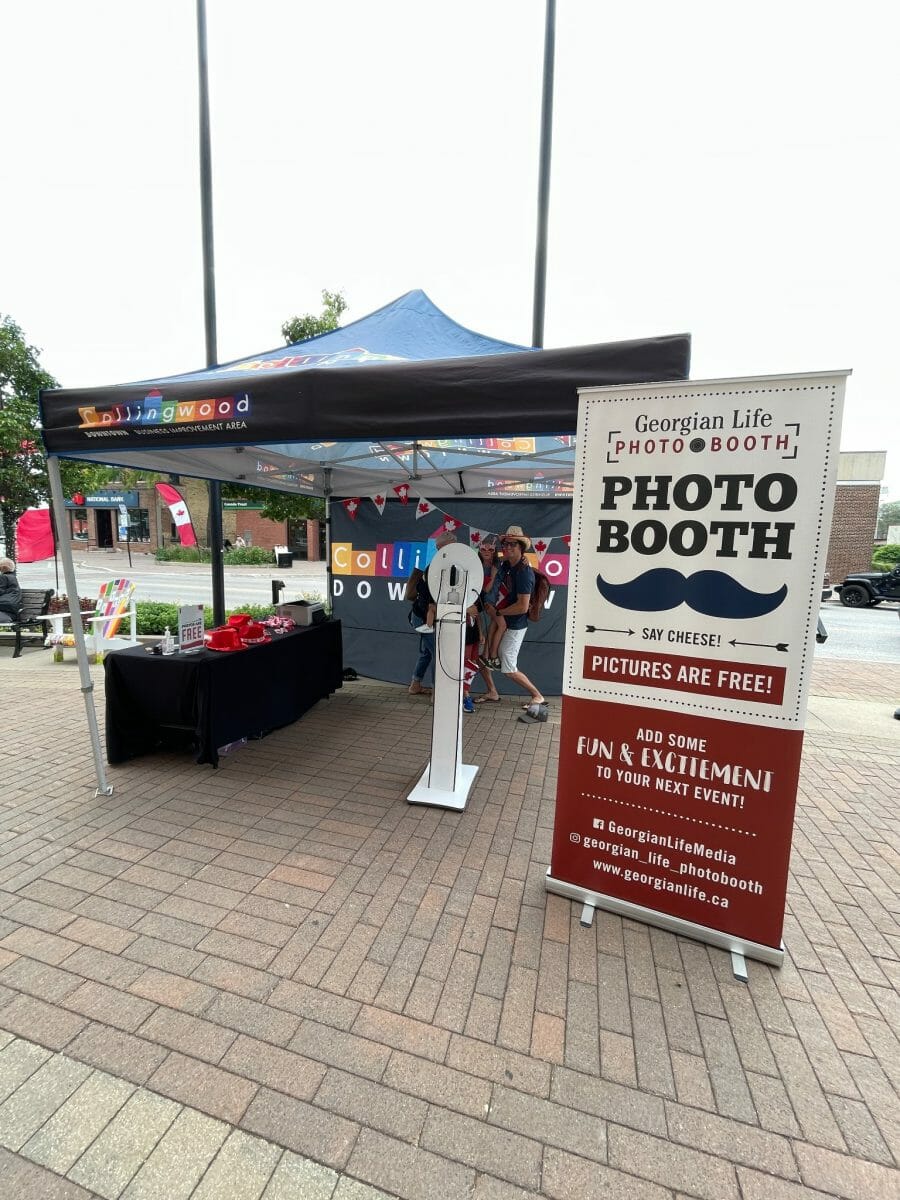 Georgian Life Photo Booth
Town Hall — 12:00 - 3:00 p.m.
Come get your photo taken, have a good laugh, create memorable moments, and go home with an instant souvenir at the Georgian Life Photo Booth located in front of Town Hall.
Face Painting & Balloon Creations
Town Hall — 10:00 a.m. - 3:00 p.m.
Let our skilled artists transform your face into a masterpiece that reflects your Canadian spirit. And don't forget to take home a delightful balloon creation that will add a touch of whimsy to your day. Celebrate Canada Day in style with our face painting and balloon creations at the booth in front of Town Hall!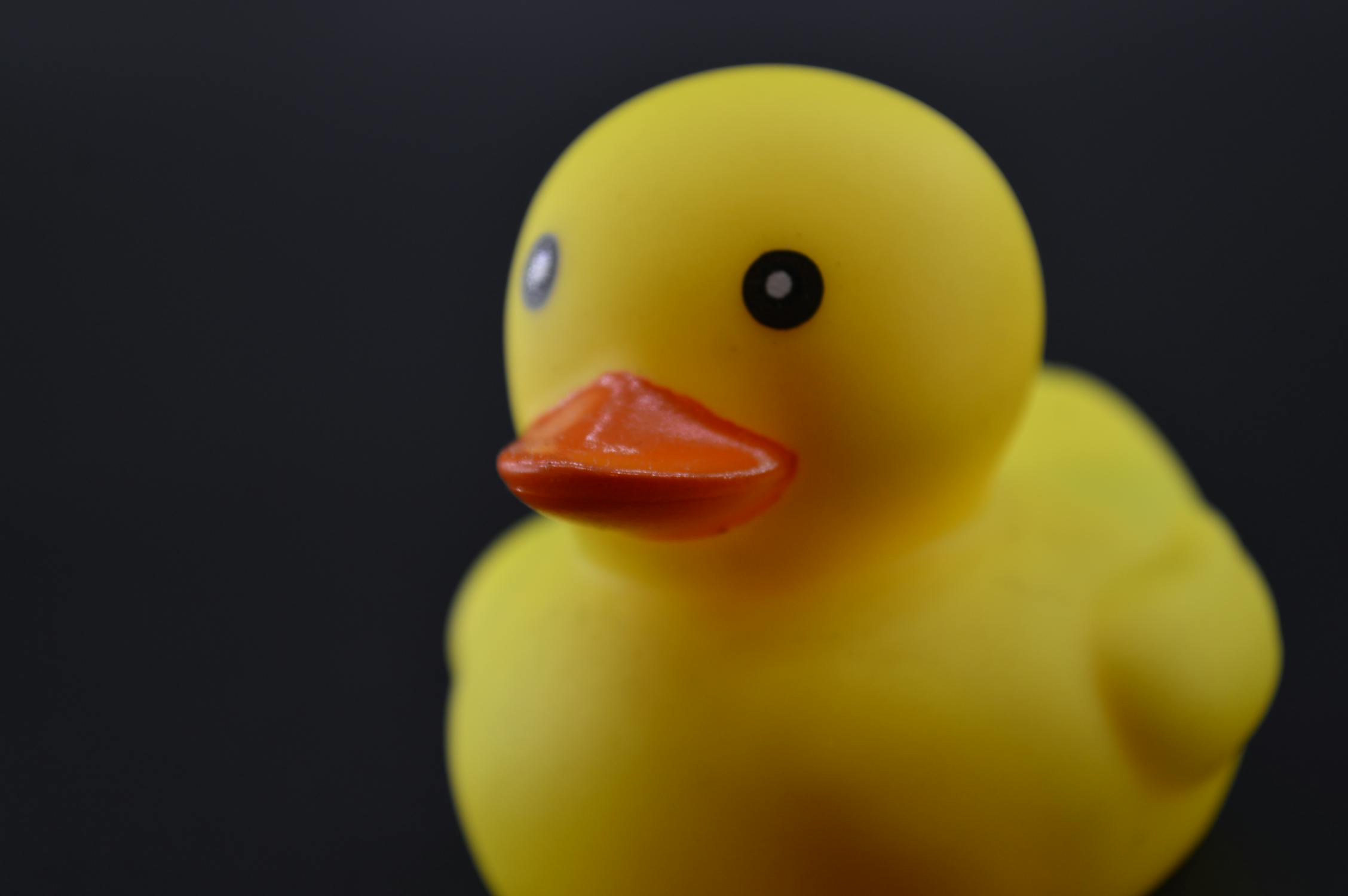 12th Annual Rubber Duck Race
Hume Street Bridge — 2:00 p.m.
Get ready for the thrilling 12th Annual Rubber Duck Race! Join us at 2:00 p.m. as individually numbered duckies are released from the Hume Street Bridge, racing towards the Pretty River Parkway Bridge. Secure your chance to win by purchasing tickets at $5.00 each or 3 for $10.00. Exciting cash prizes await the winners, with $1000 for First Place, $500 for Second Place, and $250 for Third Place.
This exhilarating event is proudly presented by the Collingwood Optimist Club 705-444-3081

Amphitheatre Concert
Shipyards Amphitheatre — Beginning 6:30 p.m.
The best live music on the shores of Georgian Bay. Don't miss Collingwood's hottest classic rock band, Coming of Age, followed by JUNO-nominated blues artist, Spencer Mackenzie.