655 Hurontario Street Multiple Residential, File No. : D11217 (1 Lockhart)
Application Details
Municipal Location:
655 Hurontario St., Collingwood, ON
Owner:
2528233 Ontario Inc.
Agent/Consultant:
Loft Planning Inc., Kristine Loft
Municipal Planner:
Community Planner, Lindsay Ayers
Updated:  This proposal is under review with a 5th submission.  Here are links to: 
The Site Plan, Elevations and 2, and Landscape Plan. 
__________________________________________________________________________________________
This proposal is under review with a subsequent submission of May 22, 2019.  The proposal is for a four-storey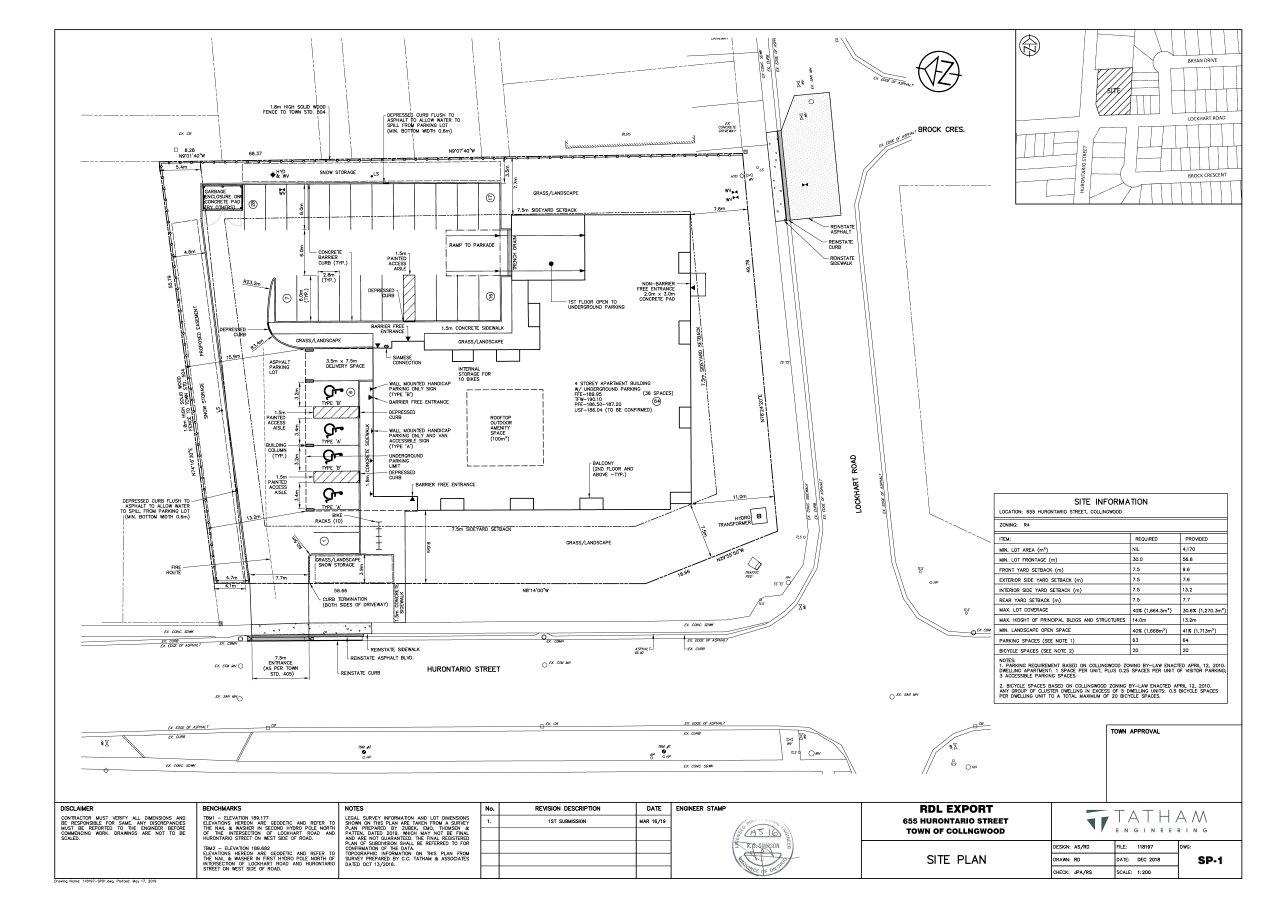 apartment building consisting of 50 units.   
Located on the North, East corner of Hurontario and Lockhart Drive
Comments:
The comments above are made to the best of our knowledge using all of the information and resources available at the posting time. The information contained herein is believed to be correct, however, the Town assumes no liability for negligence, inaccuracies or omissions. Please contact Planning Services at 705-445-1290. Please contact us a planning@collingwood.ca for more documents
Planning Act:
Individuals who make written submissions with respect to a Planning Act application should be aware that their submission and any personal information in their correspondence will become part of the public record and made available to the Applicant, Committee and Council.